You may have heard the terms "forest school," "nature-based preschool," "forest kindergarten," or "nature school" tossed around in the media. But what is forest school, exactly? Although relatively new in the U.S., forest schools were popularized in Scandinavia already in the 1950s. Since then, the concept has spread to other parts of the world, maybe most notably the U.K., Germany and Japan.
In Scandinavia, forest schools generally function both as day care and preschool, whereas nature-based schools in the U.S. tend to be part time. What these schools do have in common is an innovative approach to early childhood education that centers on outdoor play and fosters environmental stewardship. At forest schools the activities tend to be child-led and play-based. The children learn through direct experience using their five senses in nature. Learning happens by stimulating each child's innate curiosity and sense of wonder.
The benefits of learning in a natural environment are many. Researchers studying forest schools have found that outdoors, children hone their motor skills, engage in more creative play, have fewer conflicts, stay healthier, learn to be more independent and develop a compassion for nature and wildlife that is likely to last a lifetime.

The first U.S. forest school, Cedarsong Nature School, started in 2006. Today nature-based preschools in this country number in the hundreds. This growth is encouraging to all of us who care about raising children who are connected with nature!
As forest schools and forest kindergartens are becoming more popular, it's important to remember the core values of this type of pedagogy. My story A Classroom with No Walls: The Power of Outdoor Learning is a good introduction to the original Scandinavian forest school model.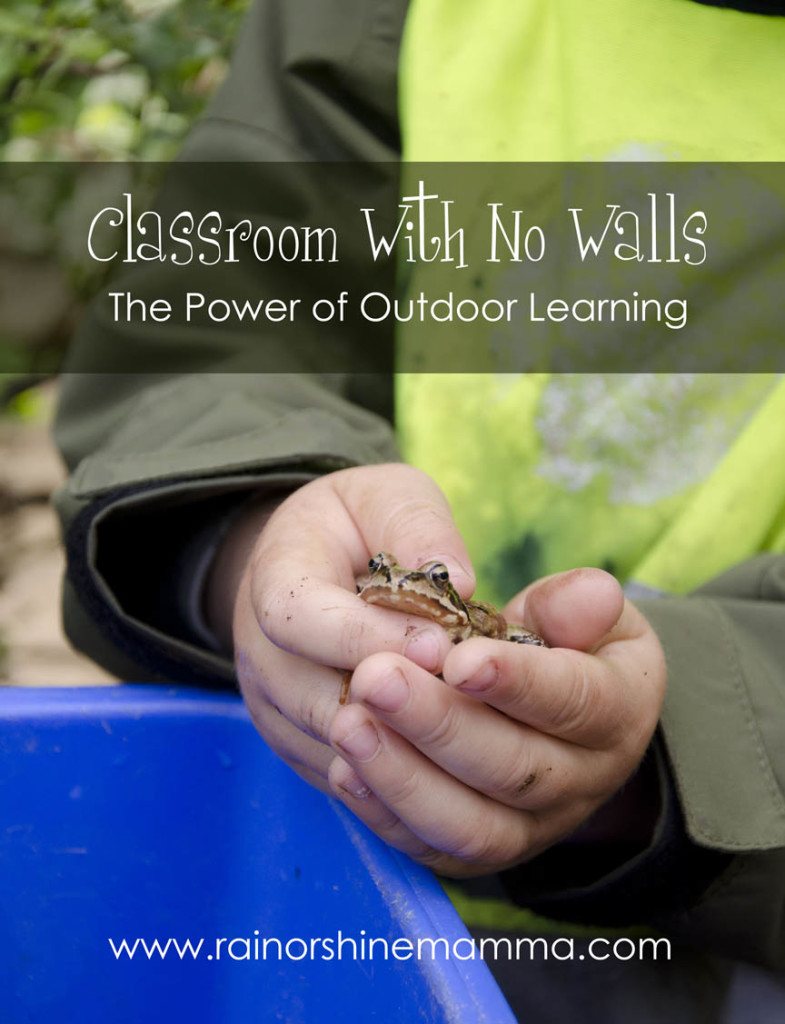 Forest School Resources:
American Forest Kindergarten Association
A national organization that brings together educators, parents, policy-makers, and other stakeholders passionate about the forest kindergarten model.
Eastern Region Association of Forest and Nature Schools
A 501c3 non-profit organization dedicated to providing nature-based training to educators and childcare providers to support the growing field of nature education.
The first forest school in the U.S. and a good source of information about forest school. Founder Erin Kenny also offers forest kindergarten teacher training.
A coalition of educators, parents, organizations, and others who want to help young children connect with nature and care for the environment.
An organization that brings nature-based learning opportunities to children by empowering parents and caregivers to provide it themselves, and supporting teachers who want to incorporate outdoor learning in a traditional classroom setting.
An online community that helps outdoor families connect with like-minded people and start their own forest groups to promote outdoor play.
Save