If you've read my first book, There's No Such Thing as Bad Weather, you might have wondered what happened after my daughters and I came back to the U.S., following our extended stay in Sweden in 2016. The answer is that the girls started the fall semester at their ordinary school, while I finished my book and went back to my ordinary line of work, freelance writing. Except nothing about returning to Indiana felt ordinary. Something inside me had shifted profoundly during that trip to Sweden and I couldn't quite figure out how to put the pieces back in place.
When people asked me what I, as a naturalized U.S. citizen, missed the most about Sweden, I jokingly used to say the cheese and my Swedish tax return, which was so simple that I could submit it with a text message. In reality, though, it was the Nordic outdoor tradition friluftsliv, or "open-air life," that had left the biggest void when I crossed the Atlantic to settle down in the U.S. Friluftsliv is a philosophical lifestyle and culturally learned rhythm that revolves around being outside in the natural and cultural landscape. And I believe it's essential to a healthy and happy life.
In 2018, the girls and I returned to Sweden – permanently this time – and I delved deeper into friluftsliv than ever before. The pieces fell into place. I knew that while friluftsliv is a Nordic concept, it is a lifestyle that holds the potential to benefit people everywhere. So I started working on a new book – The Open-Air Life: Discover the Nordic Art of Friluftsliv and Embrace Nature Every Day. Now, the day has come to bring this baby into the world!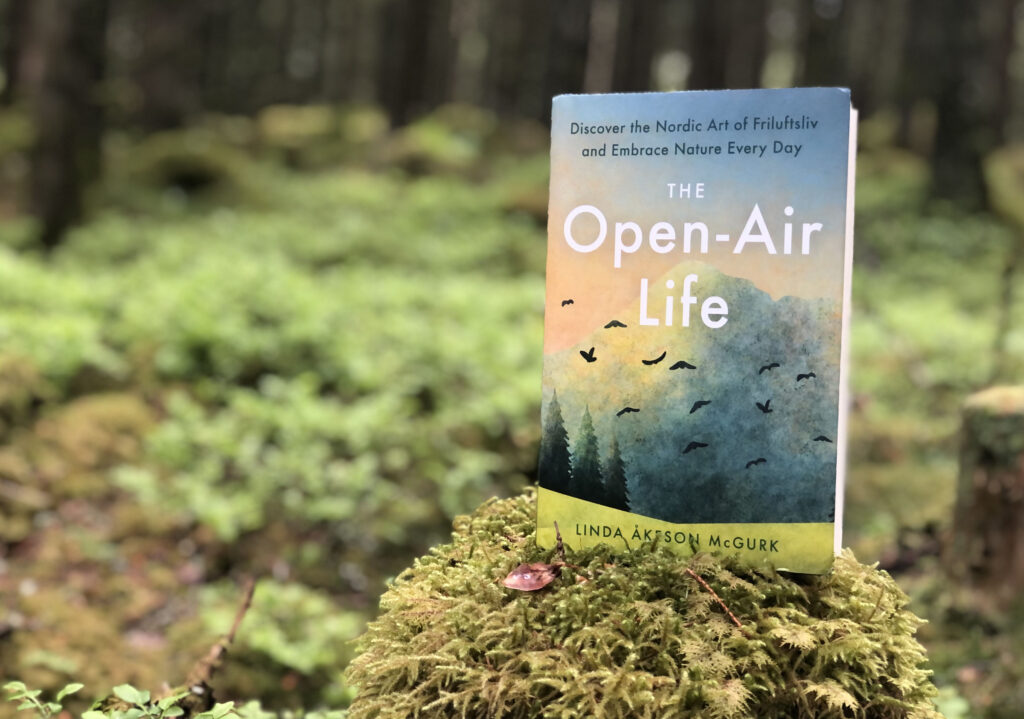 The Open-Air Life is an inspirational guide for anybody who is longing to lead a simpler, happier and less hurried life. It shows you how to channel the power of nature connection to improve your physical and mental health, as well as your relationships with both other people and Mother Nature. At a time when more and more people are starting to appreciate why they should spend more time outside, this book will tell you how, with a decidedly Nordic twist.
The Open-Air Life will be published by Penguin Random House on November 1, but the good news is that you can already pre-order your copy from just about any place that sells books, for example these online retailers:
When you pre-order The Open-Air Life, you send a signal to publishers and retailers that nature connection is an important topic that is worth publishing more books about. And we do want that, right?!