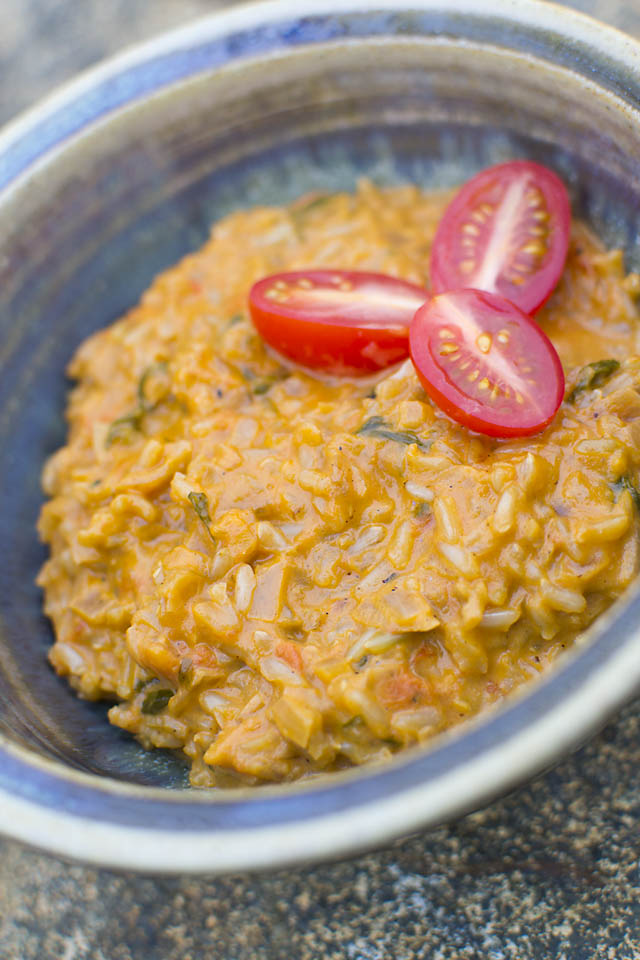 It's been chilly around here lately, and by chilly I mean temperatures hovering around 10 degrees Fahrenheit. So I decided it was a good time to go outside and whip up a vegetarian One-Pot Creamy Rice recipe in the Dutch oven. Say whaaat??? Yes, I find that winter is a perfect time for campfire cooking.
For one, the fire keeps both adults and kids warm and happy (who would've known poking sticks into the embers to see if they'll catch on fire would keep kids entertained for hours?) and secondly, it gives us something fun to do as a family on those gloomy and cold winter days when there's no snow to play with and our collective motivation for outdoor recreation is low. Plus, food just tastes better outside. If you're not convinced, rest assured that this one-pot rice recipe can just as well be cooked on the stove top.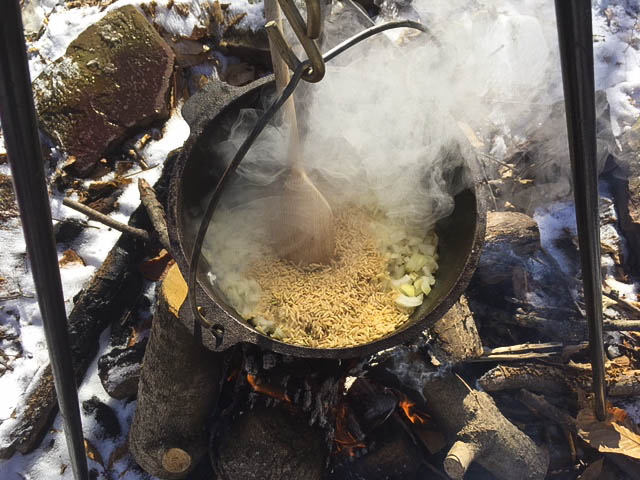 If you've never used a Dutch oven over a campfire before, believe me when I say that this has been a game changer for me. Using my Dutch oven I'm able to marry my love for cooking with my passion for the outdoors. And what a happy marriage it is. I use the 4-quart Texsport combined with the Texsport Deluxe Campfire Cooking Tripod for my setup and LOVE it, but had I done it all over again I would've gone with the 8-quart pot instead, simply because I enjoy inviting friends over for meals around the campfire. In fact, if you too enjoy cooking and eating outside, I highly recommend starting an outdoor cooking group, as it is a great way to get outside with other families all year round.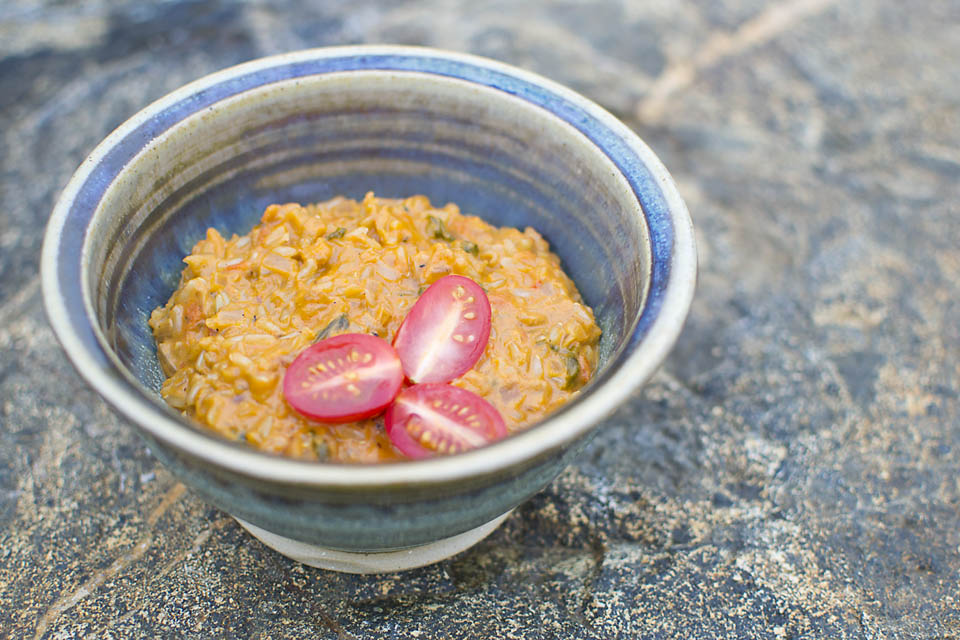 But back to the One-Pot Creamy Rice. This started out as an attempt to use up some leftover cilantro that I had sitting in the fridge, by pairing it with rice, some choice veggies and heavy whipping cream. The result was nothing short of delicious – a 100 percent creamy, vegetarian and gluten-free rice dish that can be enjoyed any time of the year. Did I mention that it'll taste better outside?
Enjoy!
[amd-zlrecipe-recipe:1]

Save
Save
Save
Save
Save
Save
Save
Save