"They didn't go outside; it was just too cold for them today," the substitute teacher responded matter-of-factly when I picked my daughter up from school and asked if she had been outside for recess. Deep inside I already knew what the answer would be, but my heart still sank when I heard the teacher's words. It was 16F and very little wind that day. Chilly, yes. But too cold? Not even close.
Many Americans who are my age and older may remember playing outside at recess in all types of weather, and biologically speaking, children's ability to endure cold temperatures hasn't changed since then. (Let alone the fact that the outdoor gear available today is more advanced and better at keeping kids warm than it was when we grew up.) It is our willingness to accept cold weather that has decreased. That's a shame, because there are many good reasons why we should let kids play outside in the cold as well.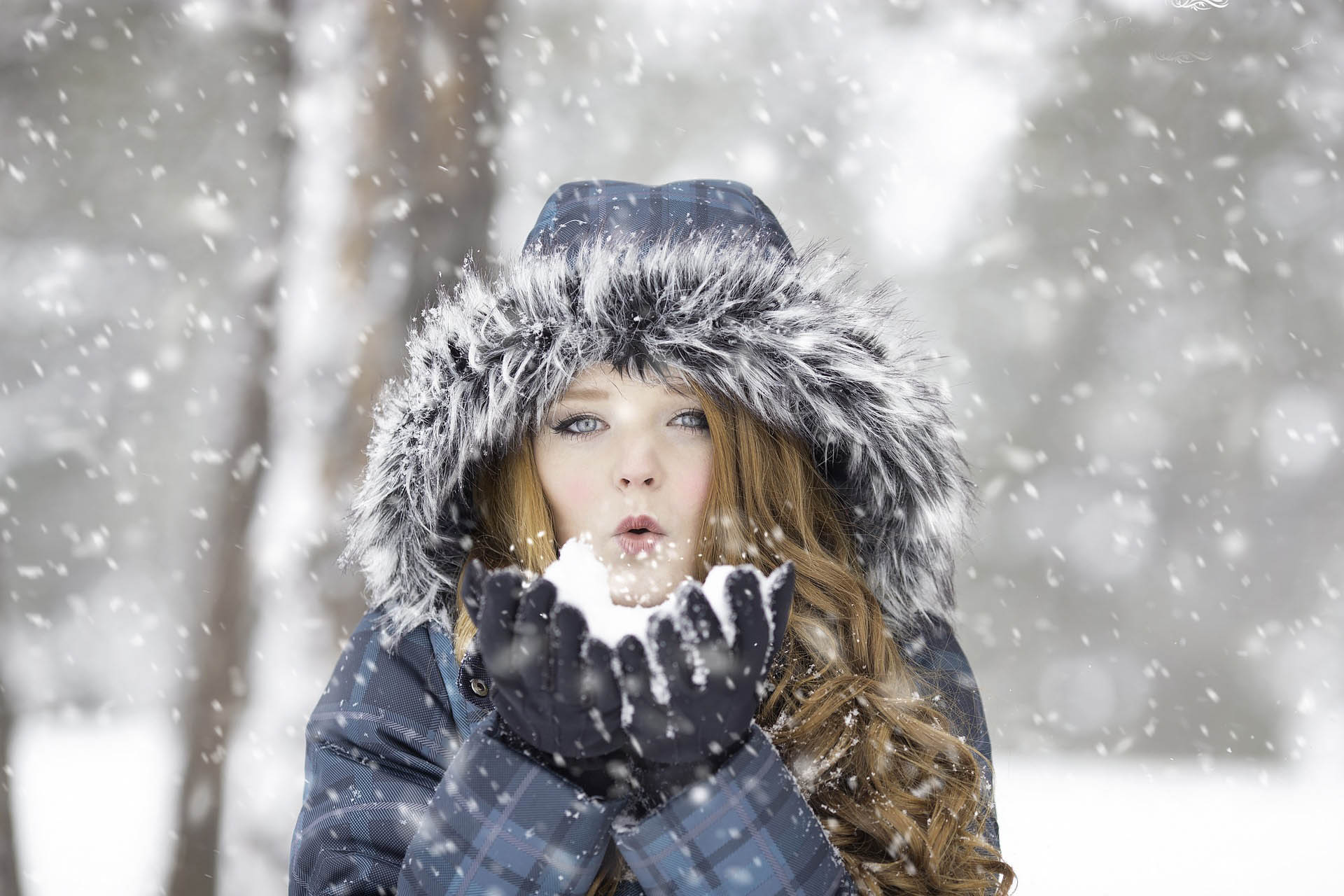 I often get asked how long a child can stay out in a given temperature and there's no simple answer to that. It totally depends on the wind chill, gear and the temperament and age of the child. For example, younger kids generally have a harder time moving around in heavy gear and get cold quicker than older kids. (Check out Yes, Kids Can Play Outside When It's Cold for more tips and things to consider.) I've lived in Indiana for 12 years and there has yet to be a day that I consider too cold to get outside. We even played in the snow for 45 minutes during the Polar Vortex a couple of years ago, when the temperature with wind chill was supposedly -40F in our area, and I was the one who got cold first!
So how do we do it? Well, there's a method to the madness and I decided to show you how to dress for cold weather by creating a little video. Watch it and then find a handy list with links to all my recommended picks for cold-weather gear below.
How to Dress for Cold Weather – Kids
Smartwool Merino Wool Long-Sleeved Shirt
Smartwool Merino Wool Long Johns
Non-itchy and comfy, this is not your grandmother's
wool! I like Smartwool for the quality, warmth and softness. While some wool long underwear can cause kids to complain about the fabric being itchy, I haven't had that issue with this set from Smartwool.
Smartwool is also my go-to brand for socks and we have a number of different varieties. Once again, quality and warmth is the main selling point for me.
Mid Layer:
Columbia Fleece Jacket

When it comes to fleece jackets I prefer those without hoods, since they're easier to layer with. We've used several brands over the years but it seems to me like we can't go wrong with Columbia. The one my daughter currently wears was a yard sale find and is still in great shape!
Hanes Eco Smart Fleece Pants

Almost any old sweat pants will do as a mid layer if the base layer is wool, but I like fleece pants for their warmth.
Outer Layer:
While the specific coveralls that my daughter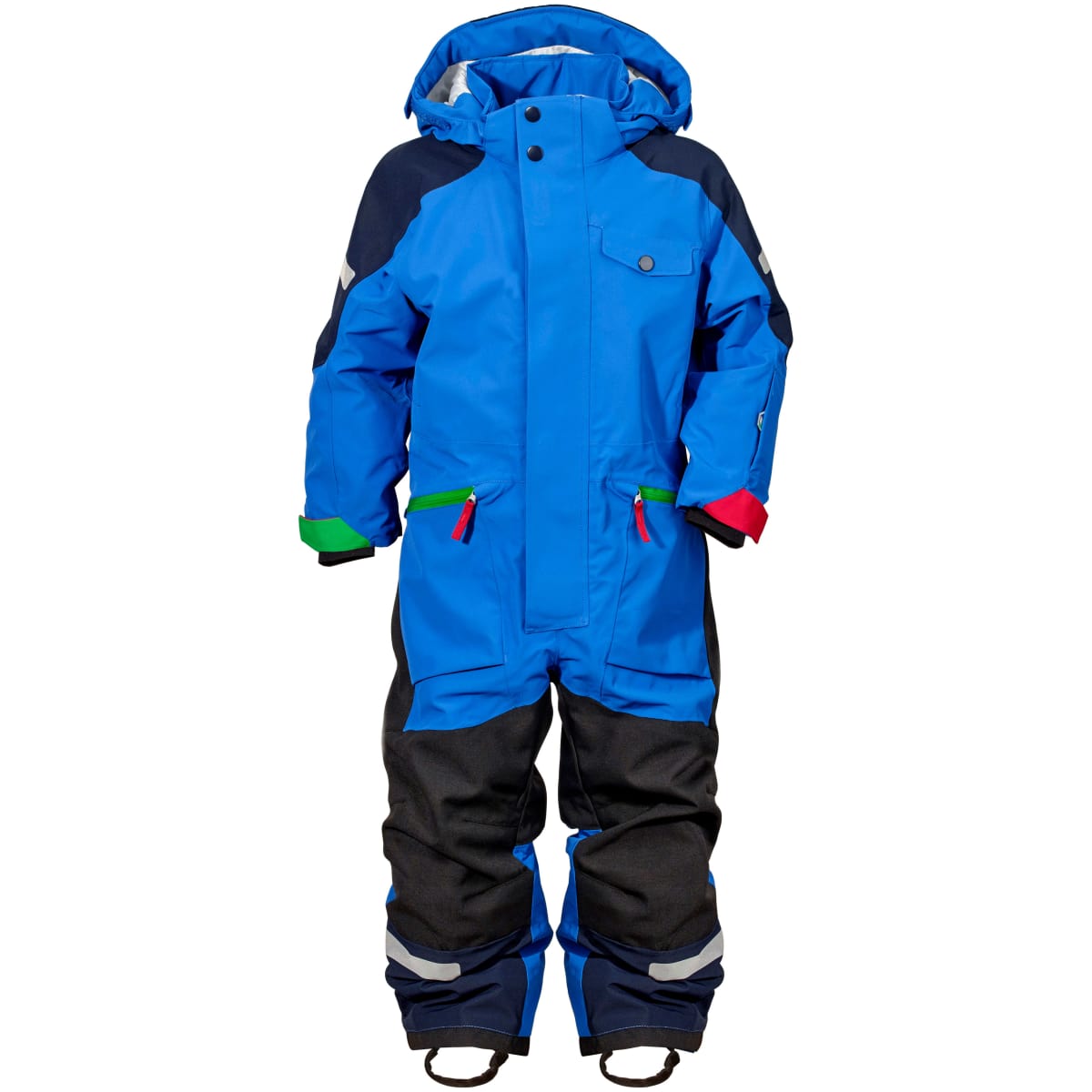 currently wears are not available anymore, the Ale Kids Coveralls are very similar. Didriksons is one of my favorite Swedish brands both for kids' and adults' outdoor gear and while I usually buy our gear in Sweden, I was stoked to see that their products can now be shipped to North America from the site outnorth.com. They are one of just a few brands that make one-piece coveralls that fit older kids as well.
Arctix Youth Snow Pants
Arctix is a relatively new-to-me brand but I've been very impressed with these snow pants that I bought for my oldest daughter recently. They appear to be very tear-resistant and come with reinforced knees and seat that make them ideal for all types of outdoor play. And at less than $25 you really can't go wrong!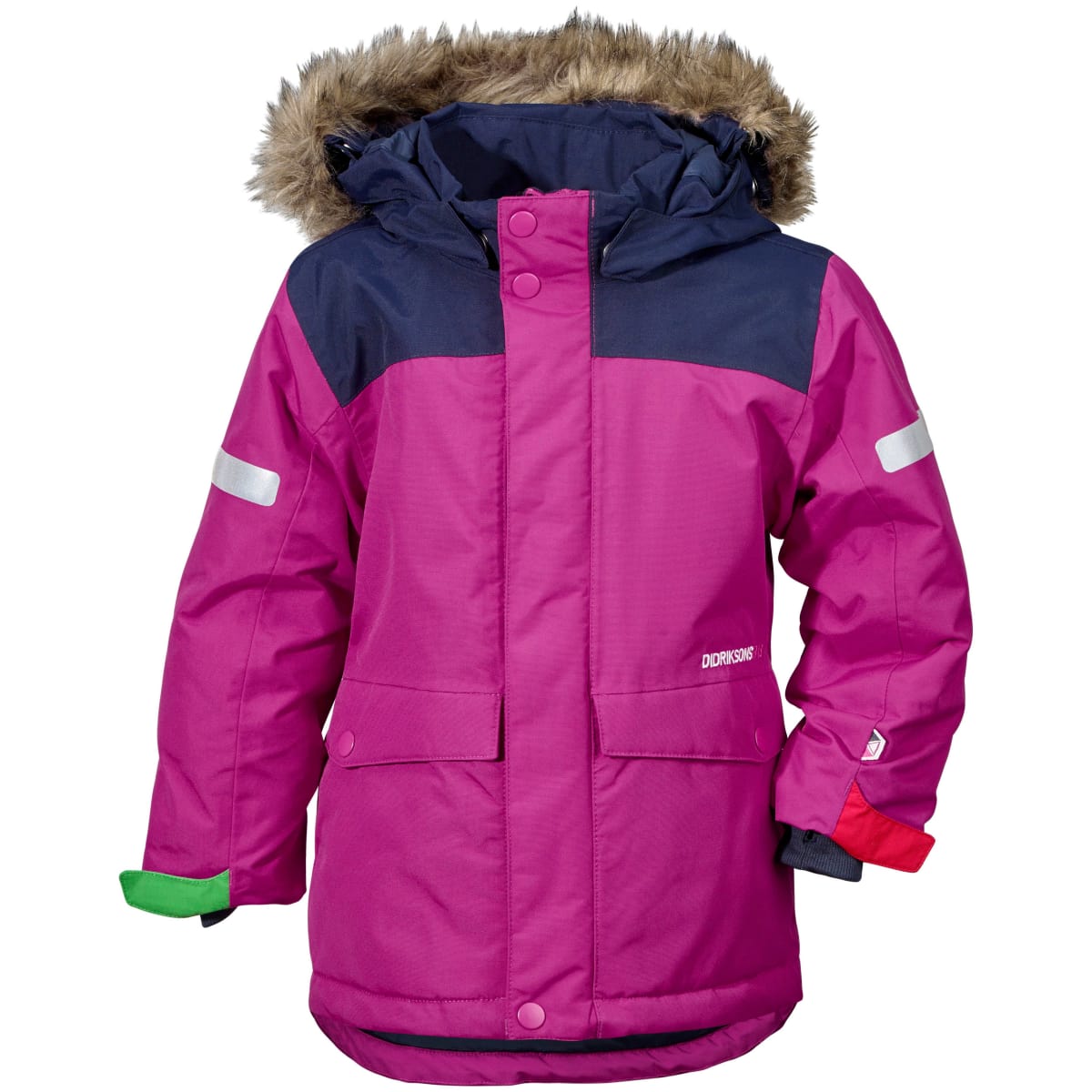 Didriksons Winter Jacket
This is another favorite from Didriksons product line. It is a perfect fit for kids who want a more grown-up style than the coveralls.
I'm so happy that we've discovered Stonz
Wear and their Mittz! Of all the mittens we've tried since my first daughter was born ten years ago, these have by far been the best for the deep cold. Not only are they exceptionally warm, but the long cuffs that cinch tight over the arms keep snow out and stay in place better than any other mittens we've tried. As a bonus, the thumbs are fleece-covered so that kids can wipe off their nose without getting a rash.
Stonz Wear Snow Boots
Stonz Wear boots are as high quality as the mittens and ideal for very cold temperatures. (Down to -30C/-22F, according to the company.) They're also extremely light weight, which makes them easy for little kids to get around in, especially if there's snow on the ground.

Northside Snow Boots
Northside is our other new fave brand for boots. My oldest daughter likes her Drop II Snow Boots, since they're both practical and stylish. The synthetic sole and the tall shaft keep moisture out and the insulated inside keeps feet warm down to -25F.

How to Dress for Cold Weather – Adults
Terramar Cloud 9 Long-Sleeved Shirt
Terramar Cloud 9 Tights

I won two sets of Terramar's Cloud 9 base layer in a giveaway
several years ago and absolutely LOVE them. They're by far the softest base layer I've ever worn and fit well even under fairly tight pants. They've also held up really well over the years, despite me using them on at least a weekly basis in the winter months. I even wear them as jammies sometimes when I travel, to cut down on packing.
Smartwool Socks
Smartwool is my first choice both for myself and the kids. They hold up well over time and come in a variety of lengths and thicknesses. For really cold days, I prefer the knee-high kind.
Middle Layer:
Mountain Hardwear Fleece Jacket
I love fleece jackets for really cold weather and Mountain Hardwear makes them about as warm as they come. Although I'm wearing a hoodie in the video, I typically choose a fleece jacket for my middle layer in the winter.
Puma Sweatpants
The brand isn't really important here, as long as the sweatpants are warm and comfortable. I wear my Pumas around a LOT in the winter, since they make for a perfect middle layer.
The North Face Insulated Snow Pants
Snow pants aren't just for skiing in my book; in the winter I use them almost daily when we go outside to play if the temperature is below freezing. I've had my snow pants from The North Face for several years and they've withstood the test of time.
I initially bought my Flylow down jacket for skiing, but it quickly became an all-round coat that gets a lot of use in the winter. It's by far the warmest coat I've ever owned and is perfectly suited for long stints out in the bitter cold, especially if you're not moving around much.
When I set out to buy new mittens a couple of years
ago, I went for the warmest rated ones that I could find. Swany's Arctic Mitt has done the job since then. Besides being warm and high quality, I appreciate the zipper and  inner glove with touch screen compatible index finger and thumb.
Northside Women's Bishop Snow Boots
These boots have been a game changer for me this winter. I
think they're the first snow boots I've had that are perfect both for outdoor activities in the backyard and for wearing with jeans around town. I love how they look and the fact that they're super warm and keep snow out.
Last but not least: If you or your kids are prone to getting cold hands or feet, HotHands really help!
There are MANY other good brands out there and you don't have to pick these to stay warm, but this list gives you a good idea of how to dress for cold weather. What favorite outdoor gear would you add to the list?