Last year I did a forest school series that was widely popular. These nature learning activities are not just for homeschoolers but can be used as a complement to public school or just as fun inspiration if you're looking for something to do with your child outdoors.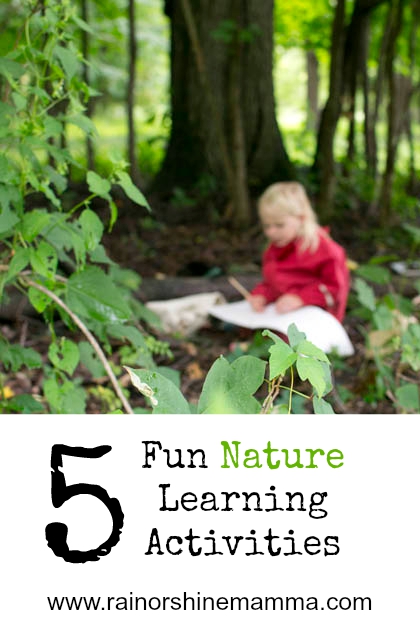 Remember that one of the key principles of forest school learning is to let the child's interest lead the way. Don't fret if you want to practice the alphabet by creating letters with sticks, but your child is obsessed with the grasshoppers that are jumping up and down around you. Take the opportunity to talk about grasshoppers instead. Your child is still learning invaluable skills!
Here are the links to the first five forest school activities: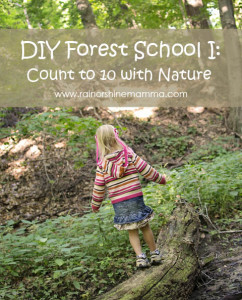 A fun take on learning numbers and counting.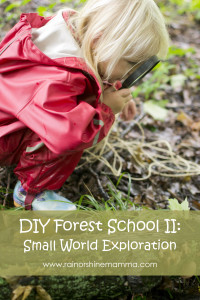 Watch the forest floor come to life when you explore it up close.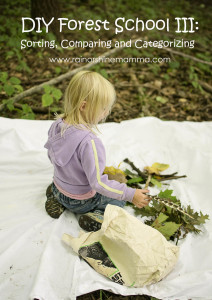 Basic math activities that take advantage of children's innate desire to collect things in nature.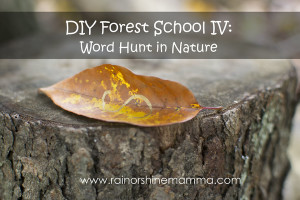 Use objects in nature to learn letter sounds.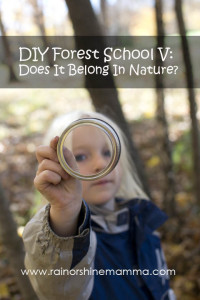 Encourage critical thinking skills and environmental stewardship with this activity.