In forest schools – commonplace in Scandinavia, Germany, the UK and other European countries – learning is play-based, child-led, and takes place outdoors, without the confines of four walls.  The outdoor pedagogy of these nature preschools and kindergartens is still a fairly novel concept in North America, but whether you're homeschooling or sending your kids to daycare or public nursery school/preschool you can incorporate the principles of outdoor learning at home. This is the first part of a series in which I explore a range of playful, DIY forest-school inspired activities. First up is an outdoor math activity.

Outdoor learning as a concept is slowly beginning to catch on in North America and as of 2017 there were a little over 200 forest schools in the US, according to the Natural Start Alliance. (Learn more about the benefits of forest schooling in my post What Is Forest School.) Unfortunately none of them are anywhere near us, so when preschool was looming on the horizon for my youngest, then 3-year-old daughter, I decided to go in a different direction. Although I didn't have the opportunity to send her to a forest school, I knew I could make my own version at home and hold off on formal education for another year.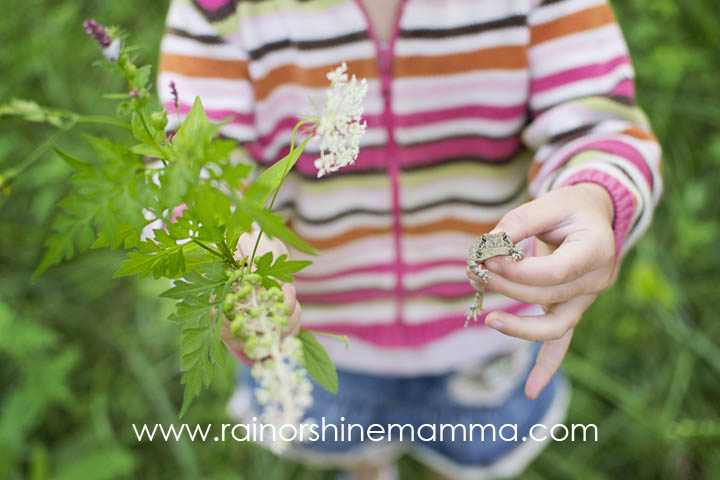 This series of outdoor activities is the result of our year of forest schooling at home, and it introduces math, pre-literacy skills, as well as gross and fine motor skills, which pave the way for learning academic facts later.
Please note that according to traditional, Scandinavian forest school pedagogy all learning should be play-based and child-led. That means that this outdoor math activity, and other activities in this series, only should be considered open invitations to play and learn. The idea behind the activities is primarily to boost your child's desire to explore, activate his or her senses and leave plenty of room for unstructured play in nature.

Depending on your child's interests, there's a chance you may end up going in a completely different direction once you get started, and that's just fine. Young children are constantly learning, whether adults are directing them to or not, and at forest school, the adults are considered co-explorers who learn alongside the children, rather than teachers. The forest school pedagogy also emphasizes that all children learn in their own unique way and at their own pace.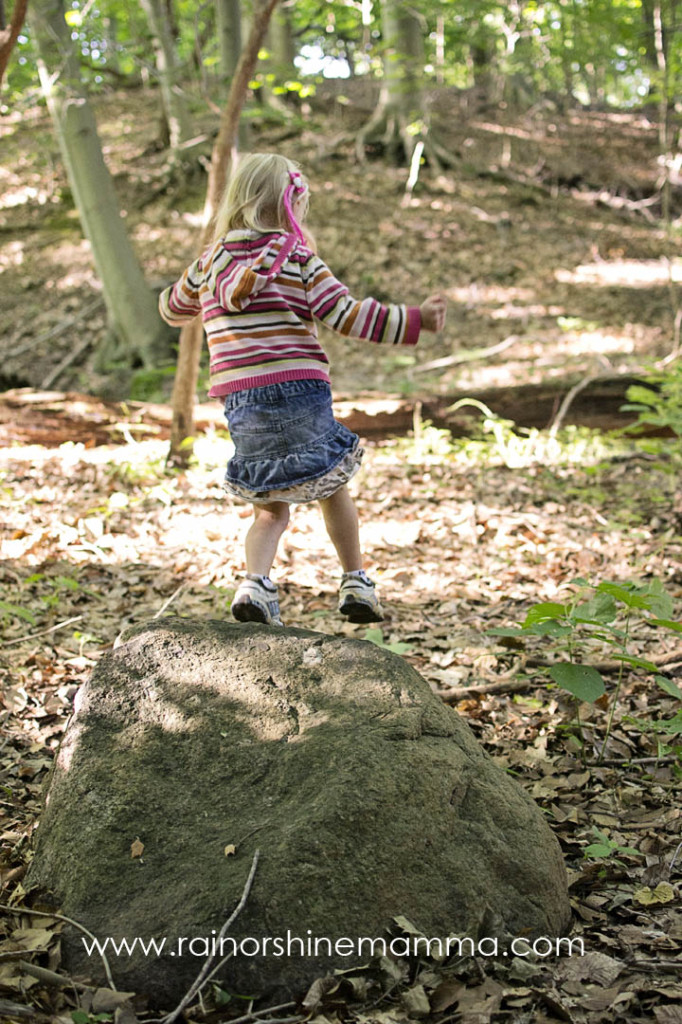 This outdoor math activity is a fun take on counting and numbers and can be modified as you please, but the list below shows what we set out to find and do in order to practice counting to 10.
Outdoor Math Activity: Counting to 10 with nature
Age: Preschool
Time: About an hour
Materials: A list of 10 items and/or tasks (see below). A pen and clipboard is helpful but not mandatory.
Place: Any natural area (modify the list to suit your surroundings)
What to find/do:
1 Log to balance on
2 Large rocks to jump from
3 Ants
4 Butterflies
5 Different types of flowers
6 Small rocks to throw in the creek
7 Laps around a tree
8 Tree nuts
9 Blades of grass
10 Leaves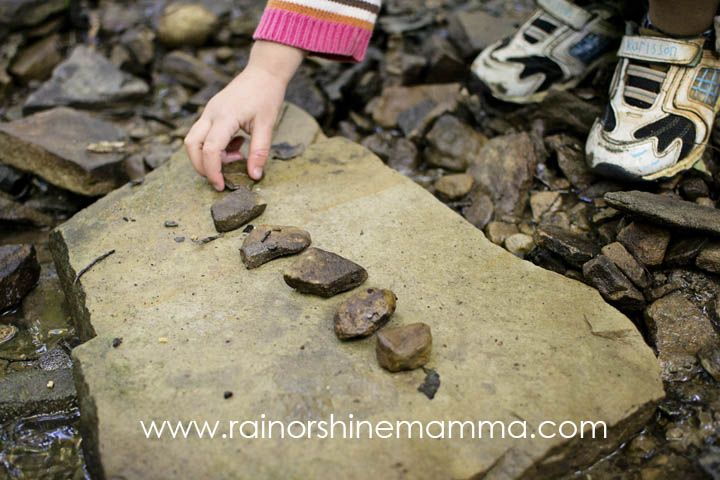 When I did this outdoor math activity with my daughter, she was thrilled to take on the task. And even though I came up with the activity, she had a lot of freedom in how to execute it, for example by choosing what to put on the list. Throughout the session, I tried to be attentive to what caught her interest. This time, it turned out that the ant home we found under an old log was the most fascinating item on the list. However, the ants were soon forgotten when she found – and caught – a small toad in the grass. It seemed like a fitting end to our first day of DIY forest school.