Recently, I walked outside just to find my two daughters lying on the back deck sprawled out like eagles, eyes wide open and staring at the clouds slowly passing by. They lay in complete silence, until they noticed my presence. "We're playing dead to see if the turkey vultures will come and peck at our eyes!" my youngest cheerfully volunteered and pointed at a couple of big black birds circling overhead.
I shouldn't have been surprised. My kids are no strangers to finding things to do. In fact, just about every day they make up some new game, find a creature to investigate or just muck around in the creek until they're too wet and cold for comfort. And I cherish every day of it, because it tells me that their sense of wonder is alive and well.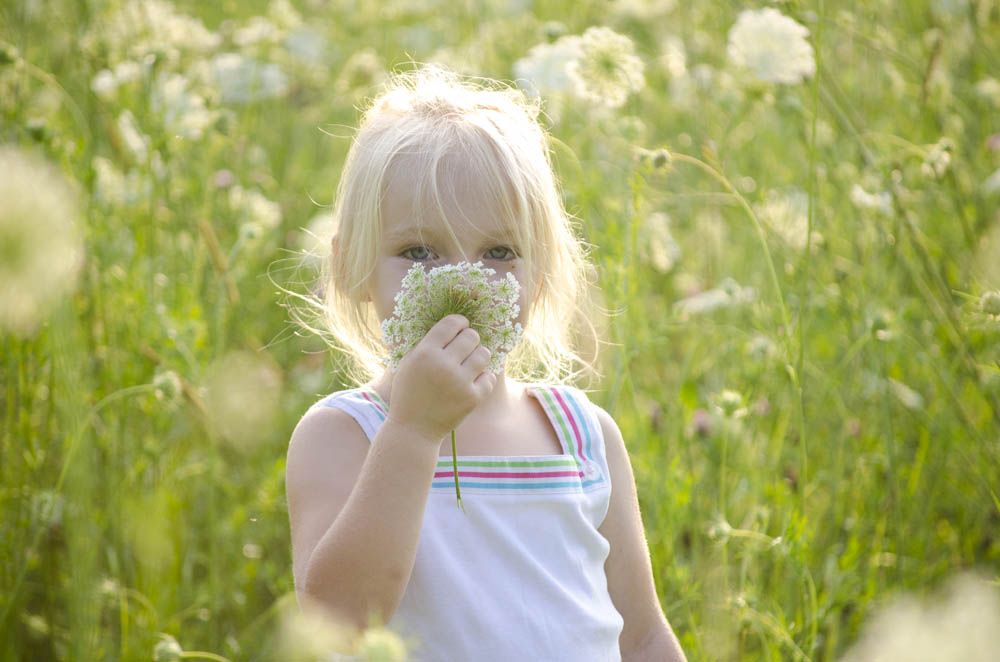 What is our sense of wonder?
We're all born with an innate sense of wonder, a feeling of awe and amazement over the world around us, and a sense that anything is possible. It means that we have the innocence and curiosity to be "wowed" and fascinated even by the littlest things, and to see their particular uniqueness. It is to wonder "why" and search for answers with a wide-open mind. It is to marvel over the ant lugging a heavy leaf to its hill and to ponder why the sky is blue.
The natural world is particularly apt at stimulating our ability to find magic in the ordinary. After all, this is the environment where we have evolved for millennia. It's something that isn't yet completely tamed and controlled by humans, something that is still greater than us and all our technology. (To tickle your own sense of wonder, just look up at the sky on a starry night.)

Can you lose your sense of wonder?
Unfortunately, our sense of wonder tends to wither away as we get older. We lose our innocence, get busy and often become detached from the natural world. Worse, some kids seem to lose theirs prematurely. They typically have a hard time finding anything to do outside, aren't easily impressed by things found in nature and quickly starts to complain about being bored. It almost seems like they don't know how to play outside.
It always saddens me to see, not only because having a sense of wonder is a beautiful thing that helps us stay creative and solve problems (it is at the core of all scientific inquiry), but also because it is what keeps us rooted in nature. Without that connection, children risk becoming encapsulated in a human-centric bubble and may grow up to view nature as a mere source of resources to be mined, rather than a web of life of which they're an integral part. And if that happens, chances are they will never fully grasp the need to protect nature.
I believe children's sense of wonder (and adults' too for that matter) is like a muscle of the mind; if we nourish it right, it will grow stronger, and if we neglect it, it will become weaker.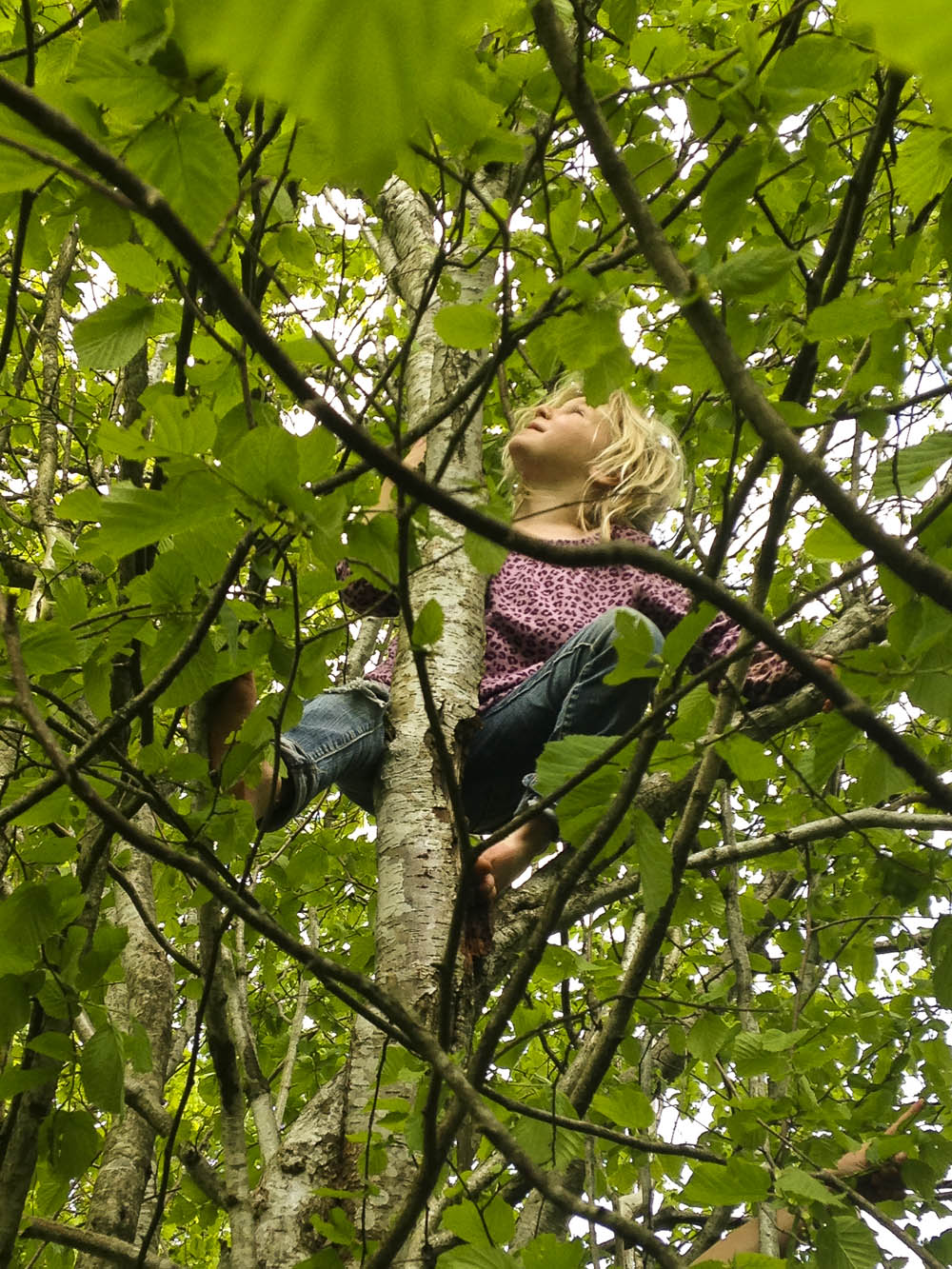 Things that can DIMINISH a child's sense of wonder:
Not having enough opportunity to play outside.
Excessive screen time.
Adults constantly dictating the child's play time in an attempt to educate.
Having too many manufactured toys that don't stimulate creativity.
A hectic lifestyle, packed with structured activities and instant gratification.
Things that can BOOST a child's sense of wonder:
Ample time to explore nature hands-on, the friluftsliv way.
Not having a particular plan or agenda when playing outside.
Adults acting as "co-discoverers" who ask questions and encourage the child's inquisitiveness by gentle guidance.
Open-ended "toys" found or made in nature; sticks, rocks, leaves, nuts, water, mud, secret hideouts.
A slow lifestyle that allows the child to become bored in order for creativity to blossom.
Back at our deck, I took a cue from my daughters and lay down next to them, spread my limbs out like an eagle and looked up at the sky. Because the best part about nurturing our children's sense of wonder may be rediscovering our own in the process, through their eyes. Which, I should add, did not get pecked out by vultures that day.