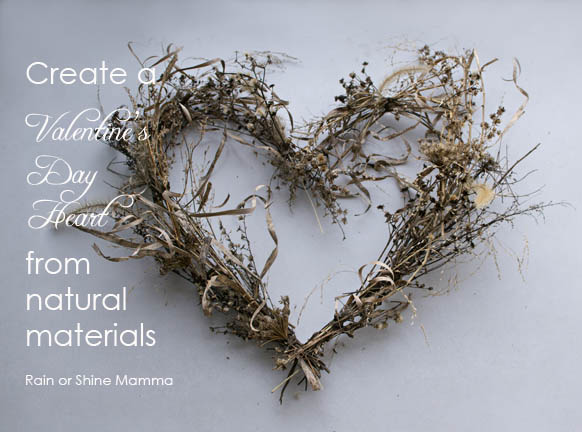 As I think I've stated once or twice here on the blog before, crafts are not my forte, but the thought of this Valentine's Day heart from natural materials got me into the groove! Whenever I do put on my creative hat, I usually try to incorporate natural, existing or recycled materials, to minimize our environmental footprint and keep things simple. I think children often get more excited about the making of the craft than the finished product – at least that seems to be the case in our house – so if it can go in my compost bin or in the recycling when they get tired of it I see that as a bonus!
Natural materials are a little bit scarce here in the winter but with Valentine's Day around the corner I wanted to try making some sort of heart-themed craft. We have a lot of dry grasses and weeds in our backyard and I always thought they look so pretty in the winter. In keeping with my belief that everything in nature is beautiful in its own right, I decided to try to make something Valentine's Day-worthy from the weeds.
Please note that weeds are not mandatory for this craft – take the kids for a walk outside and see what materials you can come up with in your area. It gave us a good reason to go outside when it was too cold to do much of anything else and we had fun creating something together. Plus, it really put the girls' fine motor skills to the test.
What you need:
Wire
Needle-nose pliers
Scissors
Natural-looking string or twine
Weeds or other natural materials
Here's how to do it: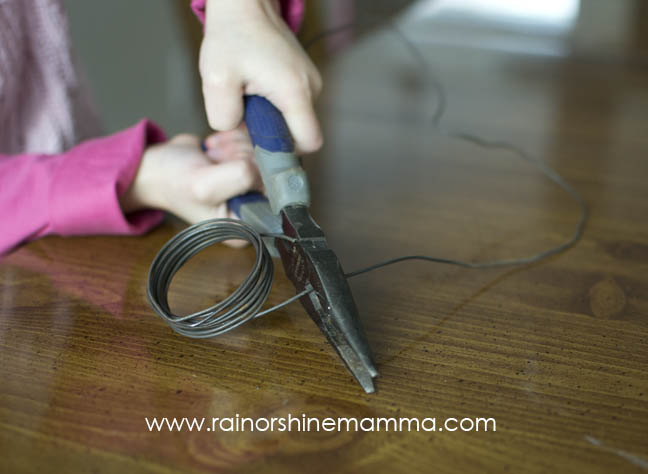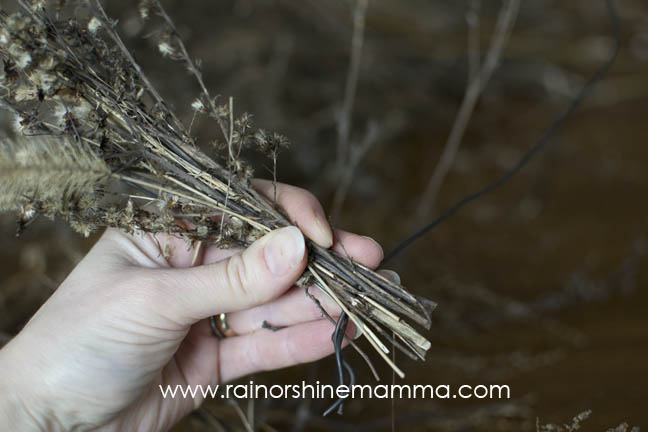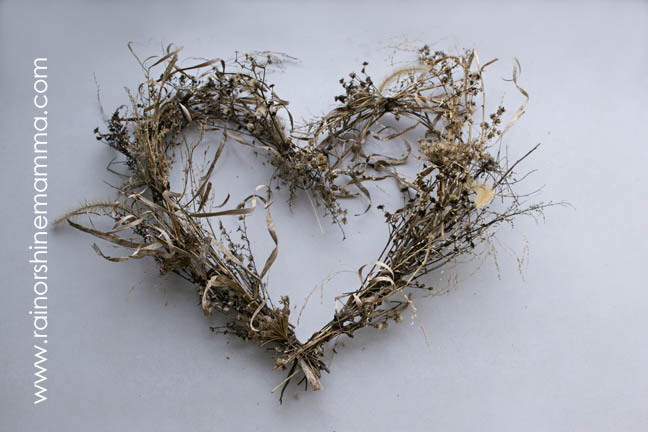 A word of warning: Some of these flowers were quite messy and I ended up getting seeds everywhere, so if the temperature allows this is a great outside project.