Because of its proximity to Christmas the winter solstice tends to get overlooked, but there is a lot to love about this astronomical event. The winter solstice is the shortest day of the year in the Northern Hemisphere and occurs in December every year. The 2016 winter solstice takes place on Wednesday, December 21 at 5:44 EST. (You can check when the winter solstice occurs in your neck of the woods here. In the U.S. it traditionally also marks the first day of winter.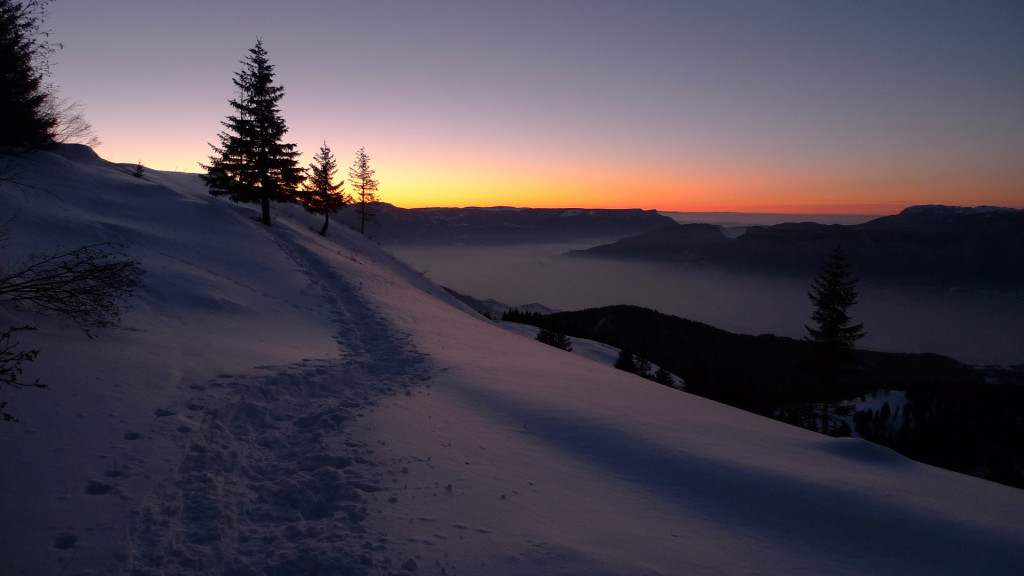 So how do you celebrate the winter solstice? In pre-Christian times the winter solstice was a celebration of the fact that the days were once again getting longer, and in some cultures it's still celebrated with big festivals and feasts. In Scandinavia, people used to celebrate Yule, a 12-day "midwinter" holiday that featured sacrifices to the pagan gods, Odin in particular. Christmas has effectively replaced these pre-Christian celebrations, but the winter solstice is still an important astronomical event that gives us a chance to connect with nature and each other.
In Scandinavia, where I grew up, winter is LONG and DARK, and traditions that celebrate light are something akin to a survival strategy. Because sometimes the best way to beat the darkness is by embracing it. These are my suggestions for making the most of the dark season.
How to celebrate the winter solstice
Go on an after-dark adventure
Daylight is in short supply this time of the year, but don't let that keep you inside! With a flash light or head light, an ordinary walk can be turned into a fun adventure. Everything looks and feels a little bit different in the dark – try to tune in all your senses and explore your neighborhood or backyard with fresh eyes. What do you hear? What animals are out after dark? Can you find any tracks? Or try a game of flash light tag – a guaranteed hit with the kids! Here are some more ideas for after-dark adventures from Mommy Hiker.
Do a nature trivia walk
When it's gloomy and cold outside it usually takes a little extra to get the kids out the door, and I've found that a nature trivia walk can be a great motivator. I've used it as a birthday party game before, but you can also invite some other nature-loving families and do it together. It's educational and everybody gets fresh air; a win-win in my opinion! Click here for full instructions and a free printable.
Observe the stars
Astronomical events like the winter solstice make for great conversation starters to get kids thinking about astronomy. And whether you're a child or an adult there are few things that can tickle your sense of wonder like observing the sky on a clear night. Teaching your kids about cosmos doesn't have to be complicated or involve expensive telescopes. Check out this interactive sky map or, better yet, download the free app to your phone or tablet. Then point your device to the sky and find out which stars, constellations and planets are out there.
Create your own "hygge"
The darkest time of the year is prime time for "hygge," one of those Danish words that doesn't translate very well but is somewhat akin to coziness. Hygge can be anything from playing a board game with the family in front of the fireplace, reading a good book curled up under a woolen blanket on the couch, or having a sumptuous hot chocolate after returning from the sledding hill. And lighting candles – oodles of candles – not so much to fight the darkness, but to make the most of it.
Have a bonfire
Any time is a good time for a bonfire (unless your area is prone to wildfires, of course), and it's a great way to celebrate the winter solstice. A bonfire brings two things to the table that are in short supply this time of the year: Heat and light. No wonder so many kids love them. Bring out the marshmallows and invite some friends; it's winter!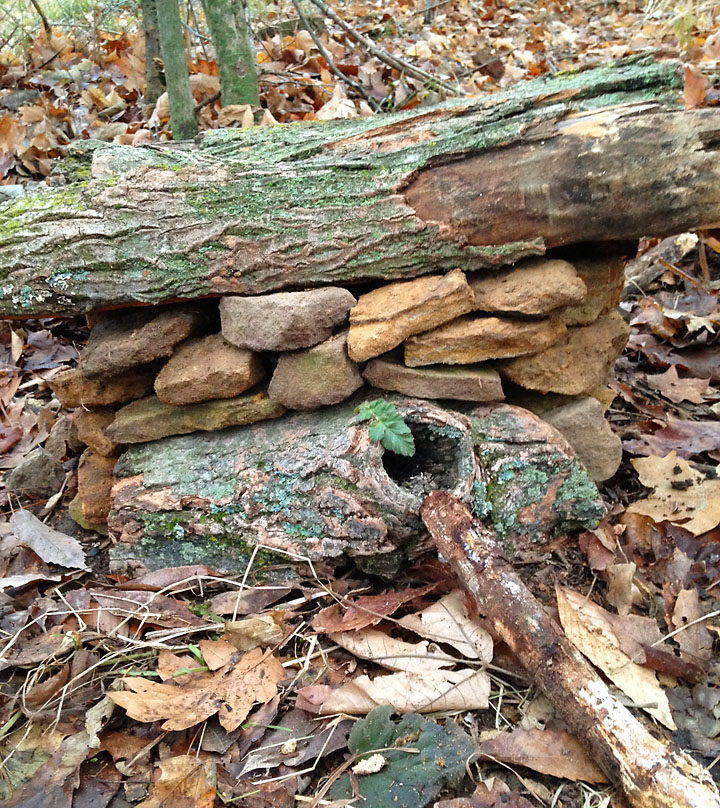 Build a house for imaginary forest critters
According to Old World folklore, trolls, gnomes, fairies and other imaginary forest critters are out en masse this time of the year. Pick a book or legend on this topic and create a simple living space for some of the critters in the woods or your backyard. For our family, building a troll house has become a cherished and much anticipated Christmas tradition that motivates the whole family to get outside during the cold and dark season.
Read books about the winter and the winter solstice
These books all explore life and legends associated with the darkest time of the year:
The Tomten
is a poem that has been adapted by one of my favorite children's book author, Astrid Lindgren, and is full of Old World charm.

Lucia Morning in Sweden
celebrates the coming of light at the darkest time of the year, through the cherished Swedish Lucia tradition.

The Shortest Day: Celebrating the Winter Solstice
delves into the science, history, and cultural significance of the shortest day of the year.

For more ways to celebrate the winter solstice, check out 16 Ways to Celebrate the Winter Solstice by Rhythms of Play and follow my Pinterest board Outdoors in the Winter.
How do you like to celebrate the winter solstice? Please share in the comments!

 Disclosure: This post contains affiliate links. Click here to read my full disclosure policy.
Save
Save
Save
Save
Save
Save
Save
Save
Save
Save
Save
Save