When my oldest daughter started kindergarten I was surprised to hear that they were supposed to bring in "valentines" for their classmates for Valentine's Day. For starters, in Sweden Valentine's Day is generally a holiday that is celebrated by adults, not kids. Secondly, I wasn't sure what a valentine was. Thankfully, Google and the Dollar Store came to the rescue that time. But since I hate waste and the way candy is doled out to kids like it's going out of fashion, I decided to get a little more ambitious the following year. Of all the DIY Valentine cards for kids that I've tried, these upcycled, homemade valentines are probably my favorite. Not only are they unique and easy to make, they also bring a little bit of authenticity and nature into an otherwise pretty commercialized holiday.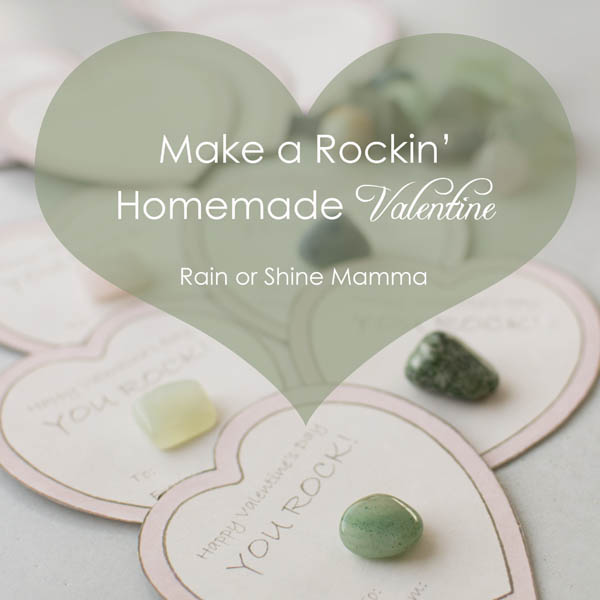 Besides the rocks, which I found at a local shop, I had all the materials on hand. If you and your child can find pretty rocks outside to use, all the better. If you'd like to make these valentines for kids, I've included a free printable design for your convenience. They were a huge hit with my daughter and we enjoyed making them together!
Rockin' DIY Valentine Cards for Kids
What you need:
Free printable design. Click here to download
A couple empty cereal boxes
White paper (I used regular printer paper, but a thicker card stock would be preferable, since the patterns from the cereal boxes might shine through otherwise.)
Pencil
Scissors
Glue (school glue and super glue/hot glue)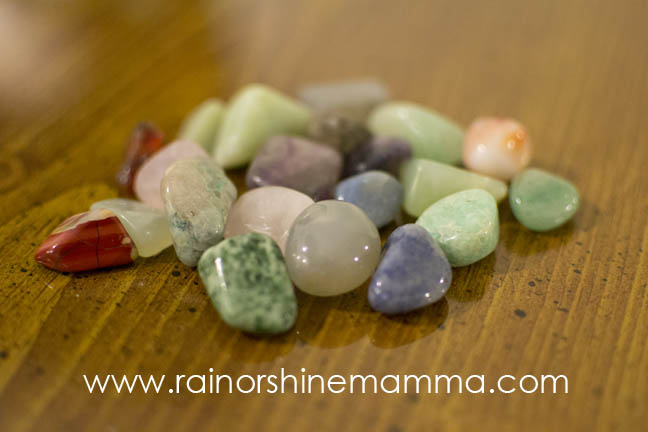 How to do it:
Save the free design template to your computer and print it out on card stock.
Cut out the hearts and use them to draw hearts on the empty, flattened cereal boxes.
Cut out the hearts from the cereal boxes.
Glue the paper hearts to the colored side of the cardboard hearts, leaving the brown side as the back side of the valentine. Regular school glue works fine.
Trim the edges of the heart as needed.
Glue the rocks to the hearts. We used super glue but a hot glue gun may be even better.
Have your child write his or her name on the cards, as well as the name of the person whom it's for.
You're done!
About the design: I used a free printable that I found at Lilac & Lavender. I then used Photoshop to add the text and make the heart bigger.
Want more ideas for cool, nature-inspired DIY Valentine cards? Check out these resources:
Love Bugs from Nature for Kids
Nature-Inspired Valentines from Wilder Child
Painted Rocks by Go Explore Nature
Top 10 Nature-Inspired, Candy-Free Valentines by OutdoorsMom
DIY Recycled Seed Paper Heart Valentines by JaMonkey

Save
Save
Save
Save
Save
Save
Save
Save
Save
Save