I'm a sucker for post-Christmas sales and this year was no different. As I was loading up on wrapping paper, lights and Christmas tree ornaments I came across some red and green cookie sprinkles and gold colored sparkle gel on a shelf that was marked 70 percent off. It struck me that the girls could have some fun creating their own pastries out of snow and decorating them with the sprinkles and gel, so I loaded up with four different kinds, and some Christmas-themed baking cups, for just a couple bucks. As I had suspected, the girls were more than excited to try this snow craft after we got home.
Unfortunately all our snow has melted since we made these but I'm sharing in case you have some left. Or pin them for later and hope that more winter storms will pass you by!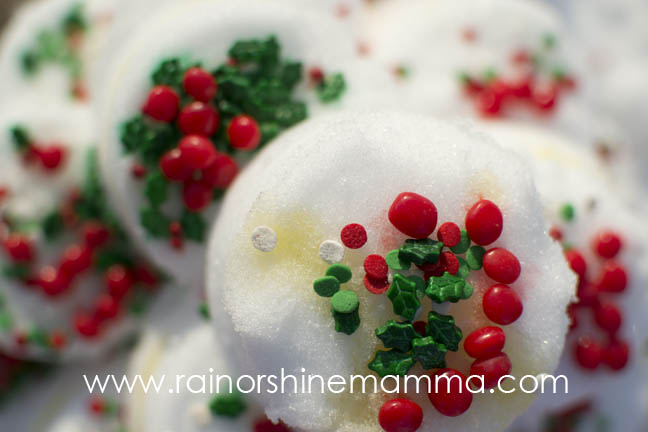 What you need:
Wet snow
Empty plastic containers in various sizes (for example yogurt and cottage cheese containers)
Baking cups
Sprinkles of your choice
Piping gel
Cookie cutters (optional)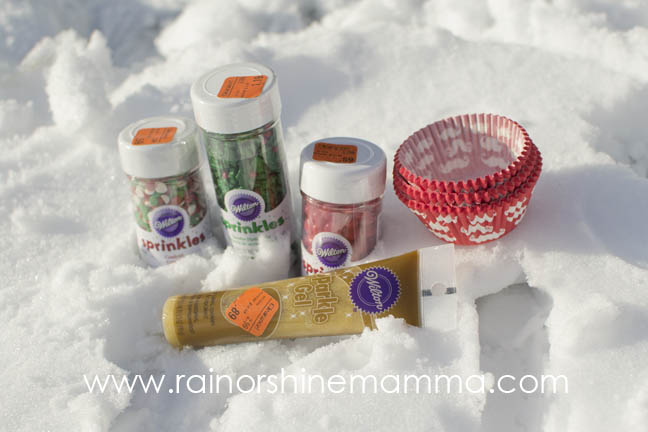 First, pack snow in the plastic containers, or use your hands, to make cupcakes, cookies, cakes or other pastries of your child's choice. Then let your child decorate as she or he pleases.
When you're done, put the snow pastries on display somewhere outside. Just note that if they are placed in the sun, the colors will start to run pretty quickly. If you have room in your freezer, why not stick a couple of the snow pastries in it and bring them out in the middle of the summer? I bet your kids will love getting their hands on a piece of snow when it's baking hot outside!
And if you missed the post-Christmas sales – don't worry. Try to use natural materials instead of sprinkles and piping gel. Acorns, twigs, leaves, pebbles and other easily accessible materials could trigger your child's imagination and make for some really neat creations.