A little over two years ago, I started this blog as a way to encourage outdoor play and adventure for kids every day, regardless of the weather. (As a little throwback, you can read my very first post here.) What started out as a hobby that married two of my biggest passions – writing and the outdoors – quickly took on a life of its own. The other day I surpassed 2,000 followers on Facebook and I over the past couple of years I have enjoyed connecting with many of you through comments, emails and social media.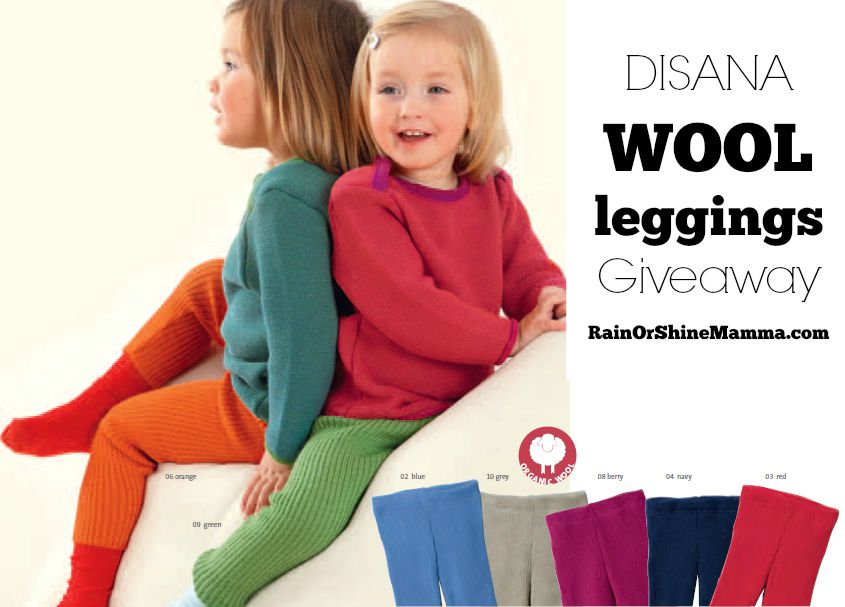 I'm convinced that the movement to get children back outside is gaining momentum and it feels great to be part of it.
To celebrate my two-year "bloggiversary" I've once again partnered with Sofee & Lenee – German Kinder Accessories for a giveaway! Sofee & Lenee came to my attention as I was searching the web for European-style rain gear, as these mud pants and jackets are not available in regular department stores or from the big outdoor retailers. Sofee & Lenee also carries high-quality wool clothes for both children and adults, which are a godsend if you plan on playing and adventuring outdoors in cold temperatures. (You can read my review of the Hocosa wool undershirt here.)
I'm really excited to share that Sofee & Lenee now carries an uber cute line of Organic Disana wool clothes for children, including skirts, sweaters, leggings, jackets and beanies, and that the owner, Dorothee, kindly has agreed to give away a pair of children's leggings to one lucky reader. These soft Merino wool leggings are made in Germany and can be used to mix and match with other Disana products, or worn under a pair of mud pants for messy outdoor play.
Now, don't forget to enter the giveaway!
Disclaimer: The giveaway is open to U.S. and Canadian residents only. Entries are accepted until midnight on October 7, 2015. A random winner will be drawn and notified via email. If the winner does not respond within 48 hours, a new winner will be drawn. Please note that the sizes and colors of the leggings available may vary.