Last weekend I did something I hadn't done for ten years. I packed up my sleeping bag, a small camping stove, a lightweight tent, food, water and some other essentials, and ventured into the forest on a local, 11-mile backpacking trail. With me, I had my 7-year-old daughter who, although she has plenty of experience hiking and camping, had never gone on an overnight backcountry trip before.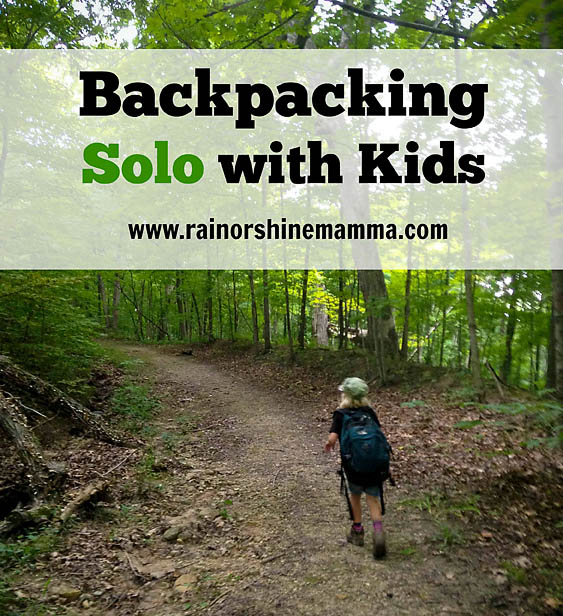 Some people called me brave, others wished me luck. And even though they would never say so to my face, a few people probably thought I was crazy.
As we started out my daughter was as excited as I was. This was going to be our special trip, a rite of passage that her 4-year-old little sister was not old enough to participate in. But half a mile into the hike, as my daughter was already repeatedly asking "Mommy, is that our camp?" and pointing to random spots along the trail, I was starting to wonder if the skeptics had been right and I had bit off more than my daughter could chew. "No, we still have a little ways to go, honey," I responded, secretly doubting that we'd even make it there.
I knew I had made some mistakes that could easily turn this mommy-daughter adventure into an epic fail:
The first leg of the trip was eight miles, by far the longest distance my daughter had ever hiked. Although I knew she was fit enough and physically capable of doing it, I really wasn't sure how she would handle the distance mentally.
I'd never hiked the trail myself before and didn't know the level of difficulty. It turned out to be mostly moderate, but some sections were also rather rough and steep.
I had optimistically calculated that it would take us three hours to reach camp. I was way off.
We started out at 1 pm local time, giving us about six hours to hike before nightfall. The first mile of the hike took nearly an hour, as my daughter in her usual fashion stopped to study every mole hole, rock and daddy longleg spider that we came across. At this rate, it would be nine o'clock before we could pitch our tent and eat dinner.
I didn't want to rush her, but at the same time we needed to keep moving, so I showed her the map and where we were going. "Our camp is all the way over there?" she said in disbelief, then added matter-of-factly, "We need to pick up the pace!" From that moment on, she was in charge of reading the map and tracking our progress.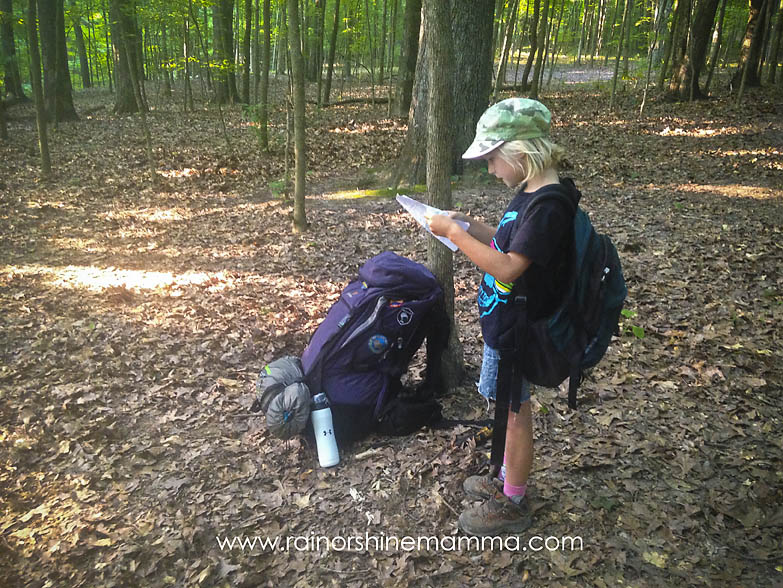 Around 3 pm we reached a group campground at the 3.5-mile marker. I asked my daughter if she wanted to change the plan and stop there instead of continuing to the second camp at 8 miles as planned. But she insisted that we press on. And it finally seemed possible.
We were a mother-daughter team with no distractions and nowhere else to be, fully engaged with nature. When the going got rough, I carried her backpack and offered her Snickers bars. Anything to keep her going.
Sure, there were times of doubt, times of slight despair, and a lot of "We're never going to get there!" But we also had some amazingly close encounters with four deer, three chipmunks, two turkeys and numerous birds and butterflies. I reminded her that we wouldn't have seen most of them if we had driven our car to the camp.
As we were closing in on our goal, her steps got lighter and her voice more excited. After five hours of hiking we reached camp at 6 pm, with plenty of time to spare to cook dinner and set up the tent before dark. She had rose to the challenge and pulled it off.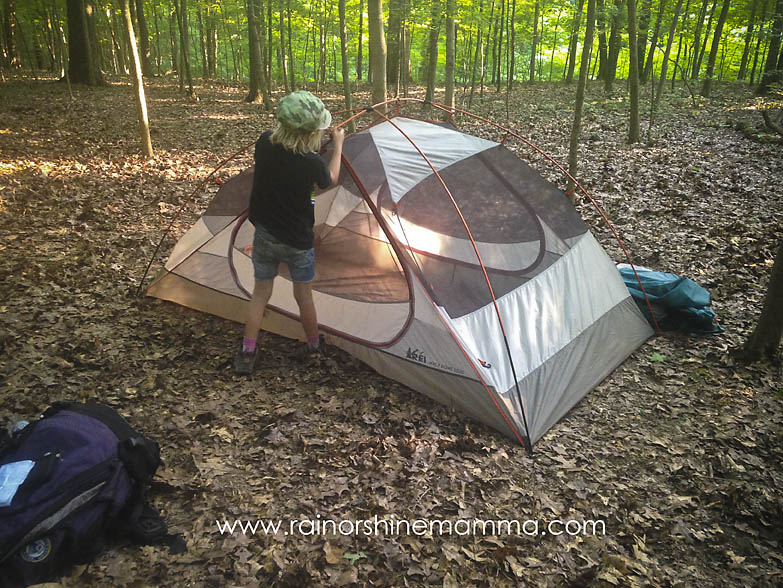 Once we'd settled in around the fire we talked at length about the mysterious lives of toads and how to make the perfect S'mores. She was happy. I was happy. At least until it was time to sleep on the packed dirt and I sorely regretted my decision not to bring any foam pads. But that's another story.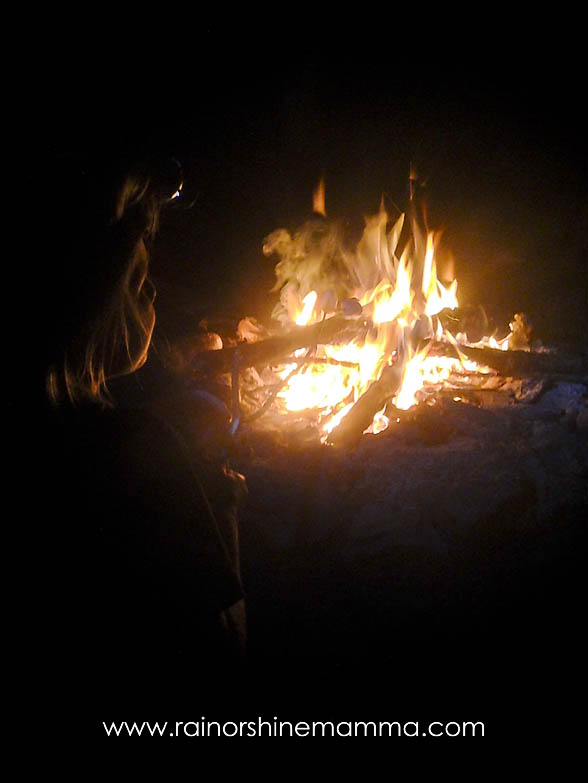 The next day, after we made the three mile hike back to the car, I asked my daughter what the best part of the trip was. "Everything!" she responded. Then she added, "Well, next time I don't want to walk that far."
I'll take that. As long as there will be a next time.
Are you considering taking your kids backpacking? Here's more great reading from some of my fellow outdoor family bloggers:
10 Tips for Keeping Kids Happy and Safe Outdoors – The Big Outside
Are You Ready for That New Outdoors Adventure? 5 Questions to Ask Yourself – The Big Outside
The Essentials of Being a Sherpamom – Rockieschick's Adventures
What's in Our Backpacks? – Rockieschick's Adventures
Family Camping Made Easy – Family Adventures in the Canadian Rockies
Five Years of Family Backpacking Trips – Family Adventures in the Canadian Rockies
Raising Backpackers – Moosefish
Backpacking Project Series – The Kid Project
Family Meals and Packing, Backpacking Style – Hiking Along