When I grew up, the adults in my life – parents, grandparents, teachers and other caregivers – always told me that playing outside every day was "good for you." At the time my friends and I never paid much attention to these alleged benefits of outside play; the thrill of catching a frog or climbing a tree was reward enough for us. Nor do I think our parents realized exactly why the outdoors made such a good playground; they just followed their guts. Of course back in the '80s researchers were just beginning to understand the many and profound ways that nature affects our minds and bodies.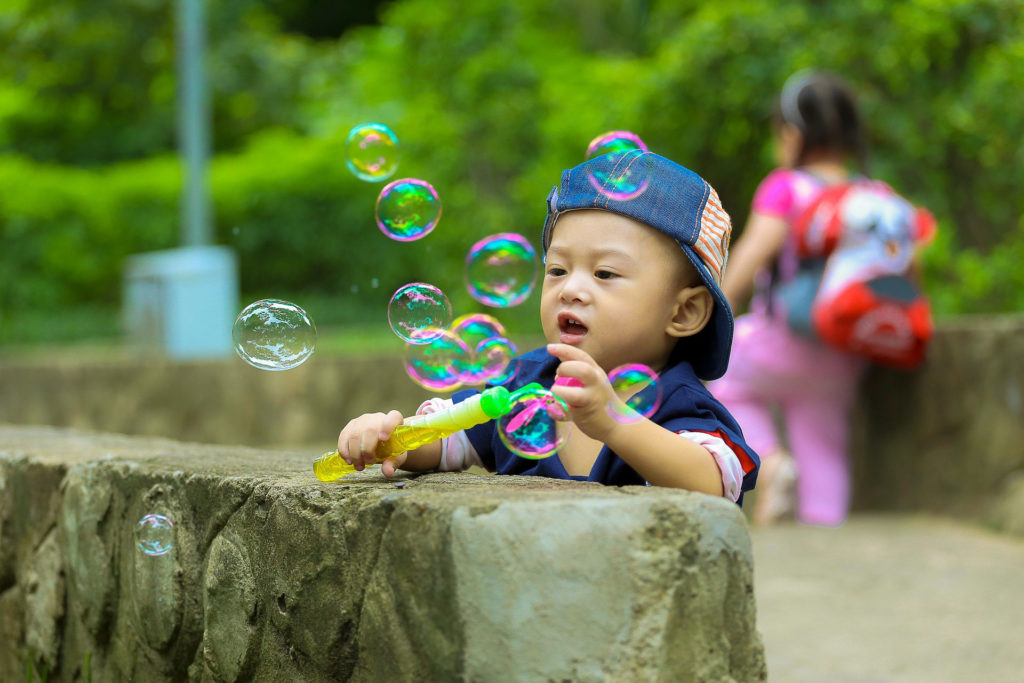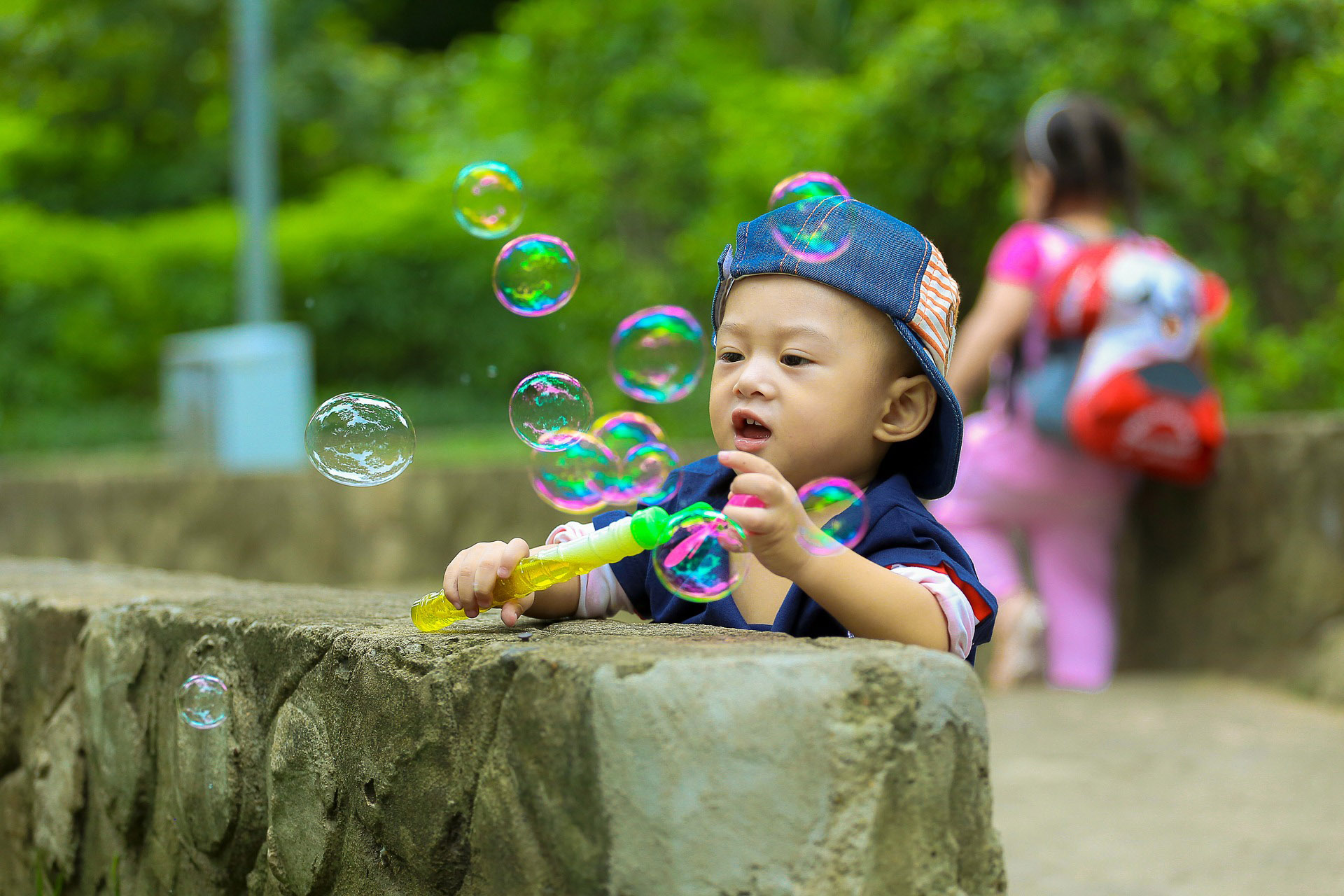 Today, there is plenty of scientific evidence that nature is not only good, but great for us. With our urban jungles, indoor culture and never-ending stream of new technological wonders we may have removed ourselves from nature, but we will never be able to take nature out of us. After all, nature is where humans have evolved for millions of years, long before electronics, standardized testing, parents' fears of abduction and over-scheduling of extracurricular activities diminished the time children get to spend on unstructured play outside.
So what exactly can spending time in nature do for your child? Probably more than you'd expect.
13 benefits of outside play that are backed by science:
Children who play outside are more physically active, which helps prevent obesity, heart disease, diabetes and other health issues
Children with nature-rich schoolyards are calmer and pay more attention to their teachers than children whose schoolyards have few natural elements.
Children with ADHD experience significantly fewer symptoms after spending time in nature
Children who play regularly in natural environments have more advanced motor skills, such as agility, balance and coordination, and are sick less often
Children who play outside have higher levels of vitamin D, which in turn strengthens their bones and immune systems
Children who learn how to garden eat more fruit and vegetables and are more likely too keep a healthy lifestyle later in life
Children who play outside engage in more imaginative games, interact more and get along better
Children whose schools offer outdoor classrooms or other forms of environmental education score higher on standardized tests
Children who grow up having regular contact with the natural world are more likely to develop a lifelong love for nature and care to preserve it
Children are less likely to engage in bullying when they play in natural environments
Children who play in nature score higher on concentration and self-discipline tests
Children who are exposed to the natural world develop stronger awareness, reasoning and observation skills
Children who play outside suffer less nearsightedness and are less likely to need eyeglasses
Those are the benefits of outside play in a nut shell. So the next time you find yourself telling your own kids that outdoor play is "good for you," you'll know why!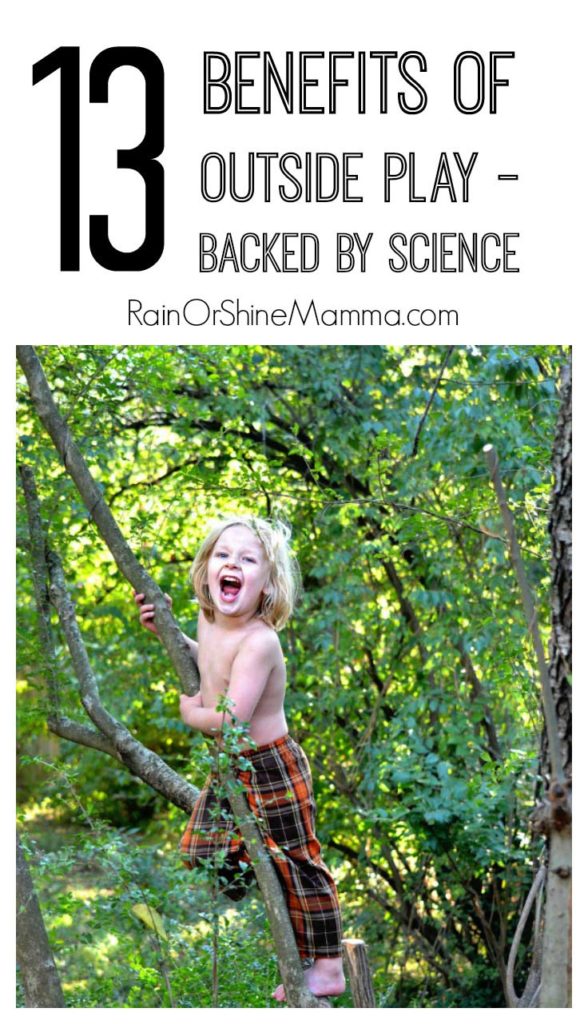 Sources: North Carolina State University – Natural Learning Initiative: Benefits of Connecting Children with Nature; National Wildlife Federation: Be Out There; Selhub, Eva M.  and Alan C. Logan: Your Brain on Nature – The Science of Nature's Influence on Your Health, Happiness, and Vitality; Naturvårdsverket: Den nyttiga utevistelsen?; Children and Nature Network
Save
Save
Save
Save
Save
Save
Save
Save
Save
Save
Save