I love tinkering in the yard and I love spending time outdoors with my kids, so to combine my two passions I've thought a lot about how to create a kid-friendly backyard – one that my girls will enjoy just as much as I do. A child-friendly backyard does not have to involve a $2,000 play set with double swings, a 15-foot slide, gym rings, monkey bars and a climbing wall. Of course those things would be nice to have, but by integrating a few key elements and using natural, existing, recycled and repurposed materials, you can create a fun, play-friendly backyard on a small budget or even completely free.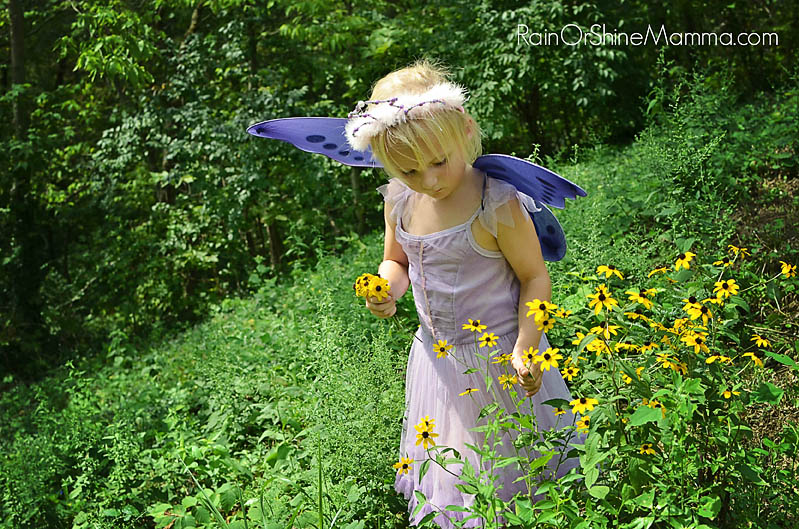 These features will entice imaginative and open-ended games that will captivate your kids for hours on end:
DIRT
Dirt is an excellent play material, and when making a child-friendly backyard I challenge you to think outside the sandbox. Consider designating a portion of the backyard to dirt play, but make sure to find a place where the kids can dig and get their hands dirty without having to worry about unearthing your tulip bulbs. Another great way to encourage dirt play is to build a mud kitchen. This can be made simply by putting a 2×10 over a couple of tree stumps and giving your kids some old pots and pans to place on it. For more detailed instructions, check out outdoor play guru Jan White's ideas here.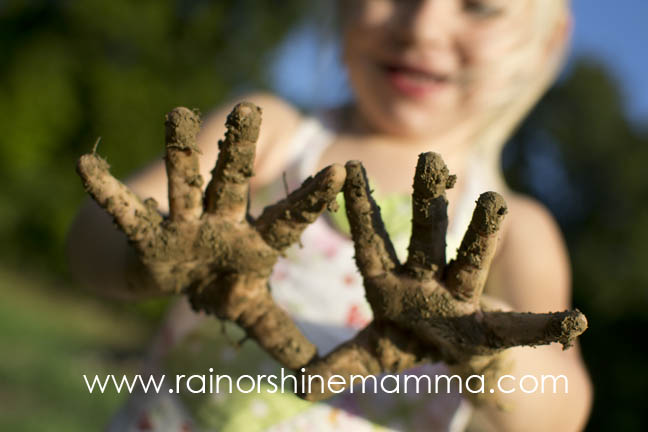 WATER
There's something about water that naturally attracts children. They love to scoop it up, pour it, splash it, jump in it, float things in it, mix it with dirt, spray it, race things in it and – inevitably – get wet. A couple of buckets, some empty milk jugs and yogurt containers combined with natural objects like tree nuts, sticks, leaves and other things that may or may not float are a great way for your kids to start having fun with water. And don't forget that rainy days provide plenty of opportunities for water play!
CHALLENGES
A backyard that has built-in challenges is more likely to hold your kids' interest over time. Challenges are usually features that engage children physically, and encourage them to assess risks. For example, a tree or rope to climb, plants to jump over, a log or plank to balance on, and stepping stones or rocks to hop on are some backyard features that will keep your child challenged.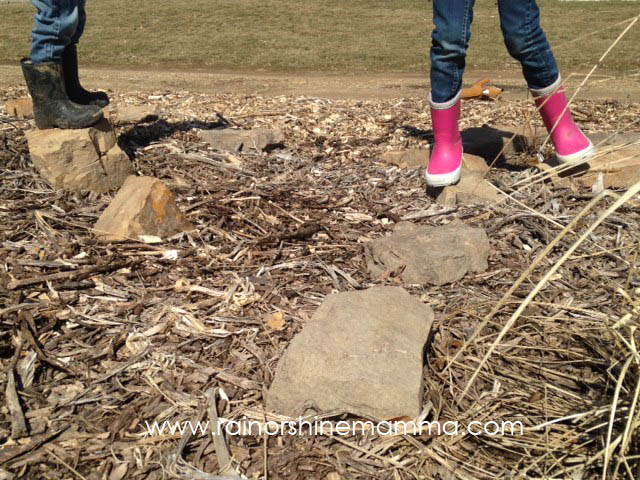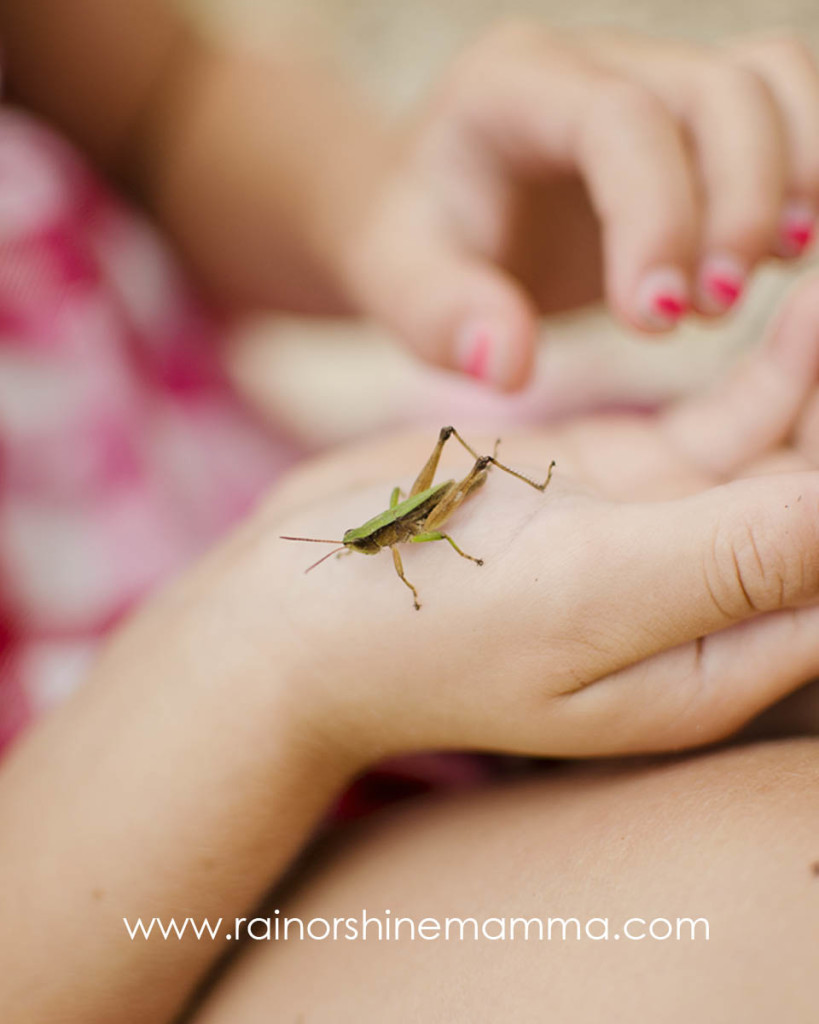 CRITTERS
Children are instinctively fascinated by bugs, birds and other critters, and regardless of where you live there are ways of attracting them to your backyard by providing food and shelter. The best way to help pollinators is by planting native plants. The Pollinator Partnership has a nifty online tool that provides a planting guide based on your zip code.  You could also try making a bug hotel by combining dirt, rocks, pine cones and some old log pieces in a designated area. If you want to go all out, check out these amazing bug hotel designs from Inspiration Green.
LOOSE PARTS
Loose parts are exactly that: materials that can be moved around, changed and redesigned to create new games and keep the children's creative juices flowing. In your backyard loose objects could consist of rocks, wooden blocks, tree nuts, pine cones, sticks, leaves or other objects that your kids like and are readily available where you live. Loose parts can also be used to count and categorize different items. The more materials that are available, the more opportunities for engaging play and no risk of boredom!
SENSORY STIMULATION
I think the best way for kids to experience the outdoors is with all five senses. Using a wide range of materials, colors and textures in the backyard will help stimulate touch and sight. Add flowers and herbs to bring in different smells: for example chamomile, lavender, sage, bulbs, thyme, and native flowers, and plant them in creative places, like a hollow stump. For taste, plant some berry bushes and fruit trees – foraging edible fruits and berries makes for unforgettable childhood memories. For hearing, try creating an outdoor music station; My Nearest and Dearest has collected 20 of the best ones.
NOOKS AND CRANNIES
Kids love nooks and crannies where they can hide and make their own secret places, as well as different levels with views. Boulders and logs are great for this purpose, and so is vegetation. Use plants that are native, fast-growing and low-maintenance – bushes and tall grasses planted in clusters will become hideouts or places to gather in. Or make a den out of sticks, like we did last year. Sunflowers work well too, since they're both cheap and versatile. The Green Education Foundation has good instructions for how to plant a sunflower house.
What are your best tips for creating a child-friendly backyard?
This post is a part of the Outdoor Play Challenge, with over 30 different bloggers sharing different ways of playing outdoors. Make sure to check them out as well!