I'm going to be totally honest – crafts are not my thing. Popsicle sticks, sequins, googly eyes and foam sheets usually make me cringe, and don't even get me started on glitter. But there is one type of craft that I truly enjoy doing with my kids and that is – surprise, surprise – the open-ended nature craft.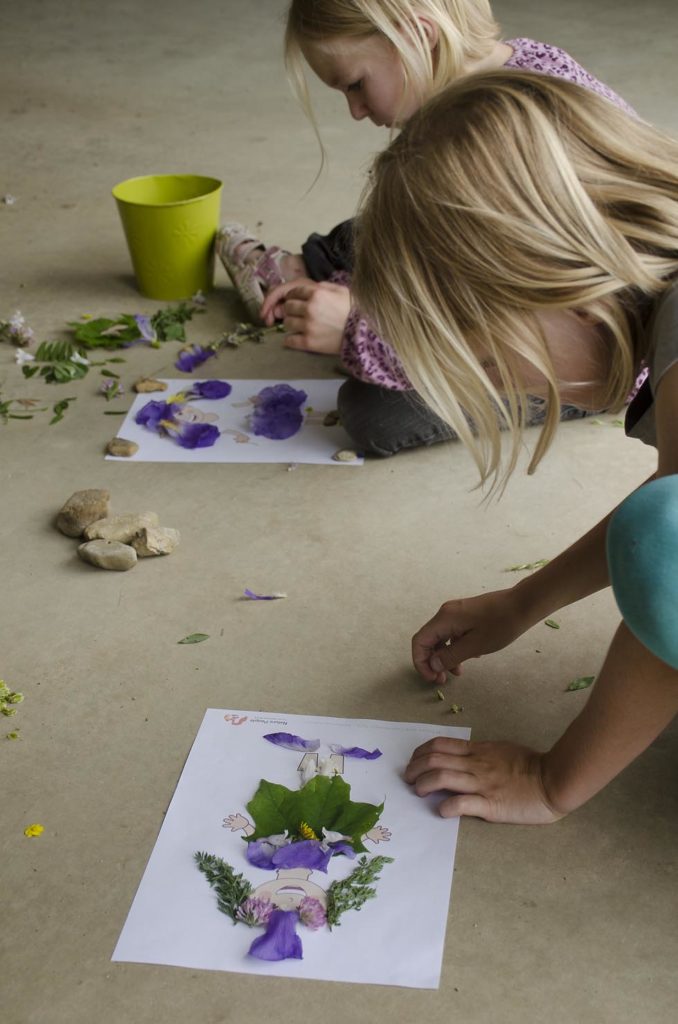 A nature craft has a number of benefits compared with more traditional crafts. First and foremost, it gets kids outside and gives them a chance to connect with nature and gain an understanding of the changing of the seasons by collecting natural materials (something that I cover more in depth in my book There's No Such Thing as Bad Weather). Secondly, since the materials are natural, the crafts can be composted and returned to nature when we're finished with them. Finally, nature crafts can be a great way for children to explore natural textures, shapes, smells and colors with all their senses.
Nature Art and Craft Printables
Given this, I was thrilled when Penny of the fabulous blog Mother Natured asked me to be an affiliate for her Nature Art and Craft Printables. This printable pack includes over 30 nature crafts with varying level of difficulty, from simple nature dress-up activities to a more complex basket weave template, and is generally suited for children who are 3 to 10 years of age. Each activity comes with its own page that features a list of materials and step-by-step instructions for setting up each activity.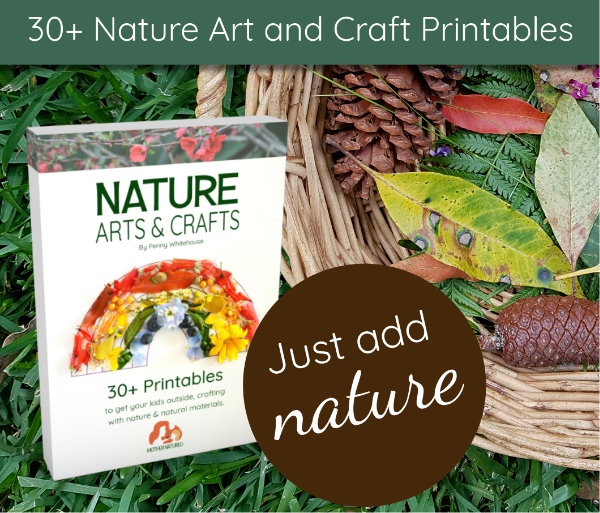 And yes, I'm a big believer in boredom as a source of creativity for kids, and I don't think they benefit from an endless string of adult-led activities, but many of these crafts can be completely child-led, and tap into that creativity in a hands-on way. They can easily be done with the family at home or in a bigger group, for example at a Girl Scout meeting, or at day care, preschool or school. These printables are versatile and are loved by children everywhere, including my own.
My girls and I recently chose to road test the Nature People printable; keep reading below to see how it went down.
Nature People Printable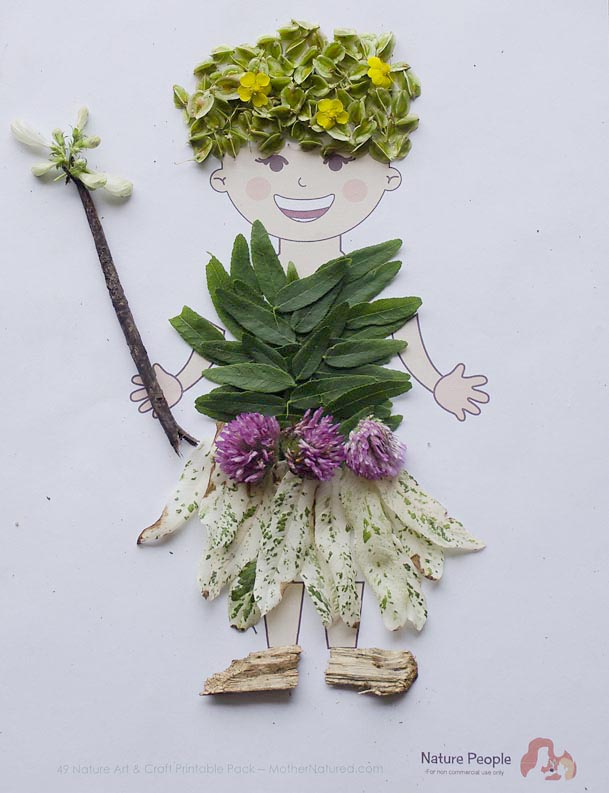 Materials:
Basket or other container for collecting materials
Natural materials
Nature people printable
Glue (optional)
Scissors (optional)
Instructions:
1. Order and download your own Nature Art and Craft Printables pack here.
2. Go for a walk in a natural area and collect your materials. (Needless to say, always follow the rules and use common sense when collecting. Choose plants and materials that are abundant and avoid picking those that are rare.)
3. Get your Nature People printable and secure it with a rock in each corner if creating outside.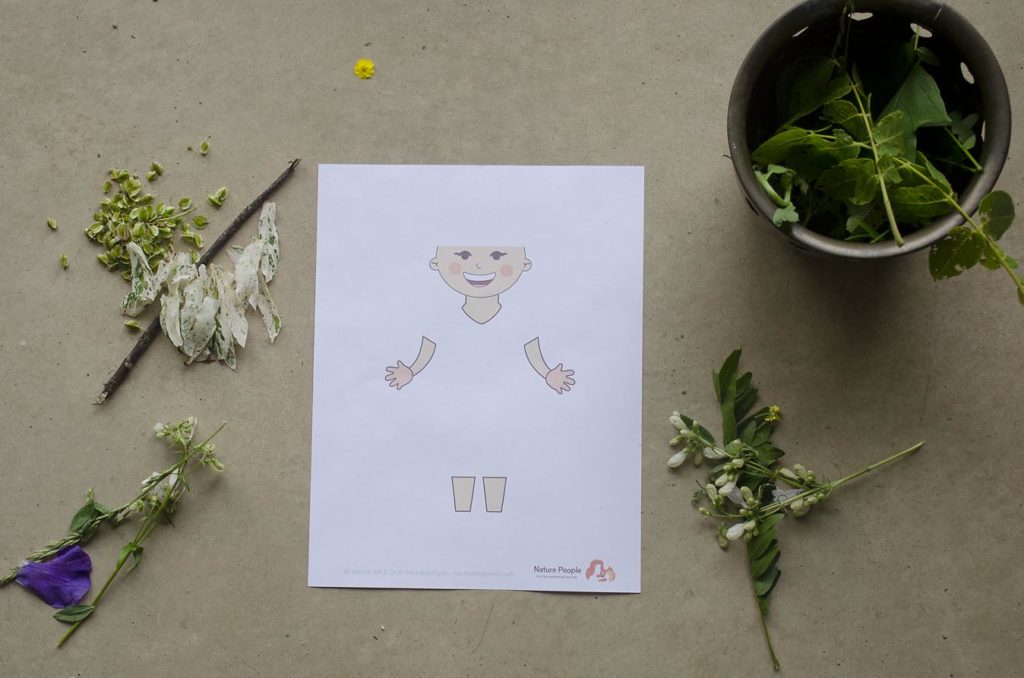 4. Use your natural materials to create hair and clothing for your Nature People. Use glue to attach the materials if you want to make a keepsake, or simply place them on the printable if you prefer transient art and want to reuse the printable.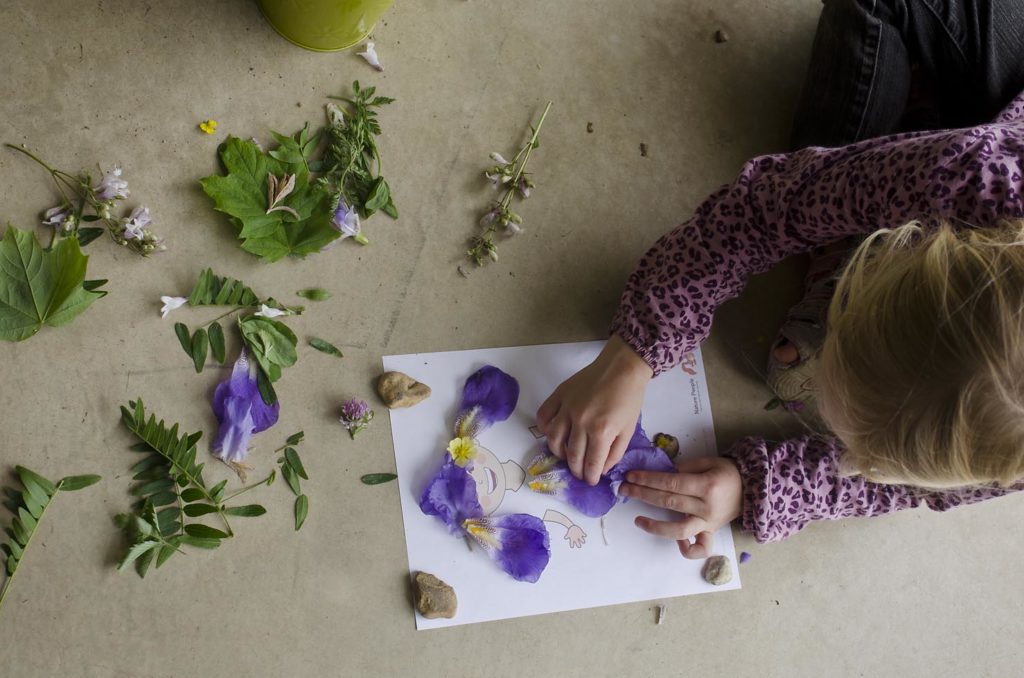 5. Compare and enjoy the finished results!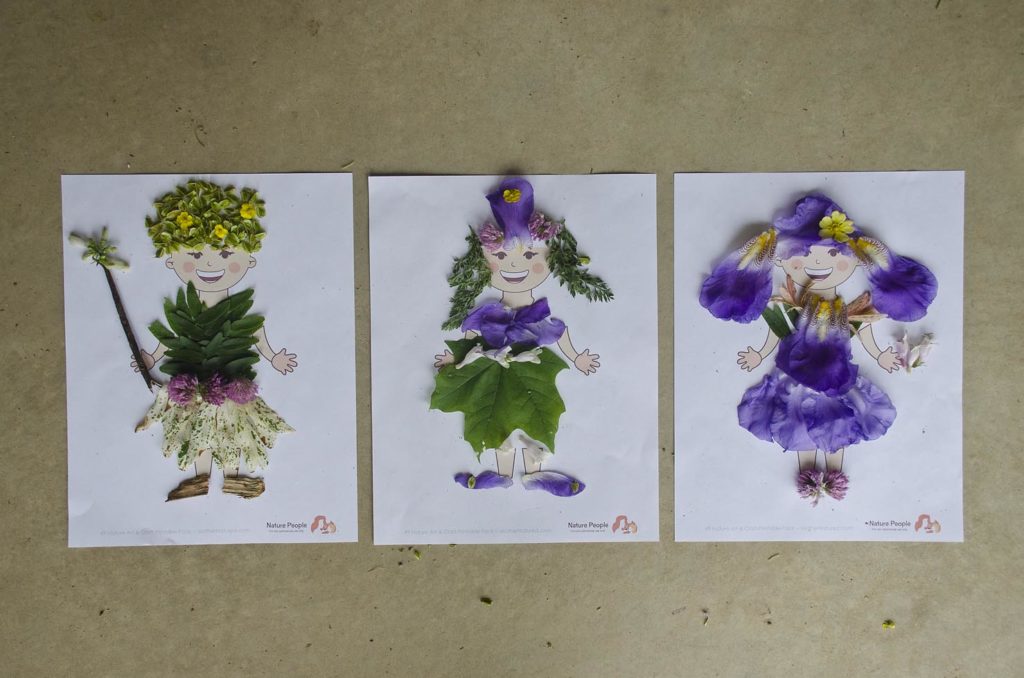 Disclaimer: This post contains affiliate links. You can read my full disclosure policy here.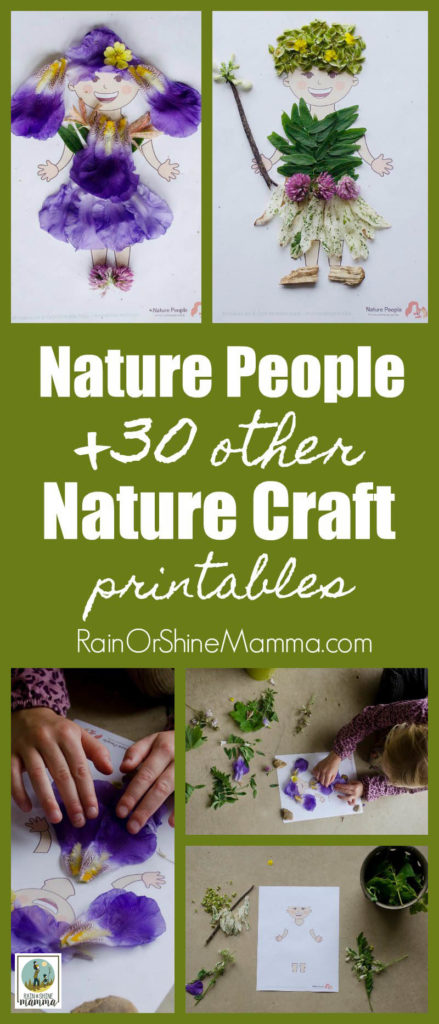 Save
Save
Save