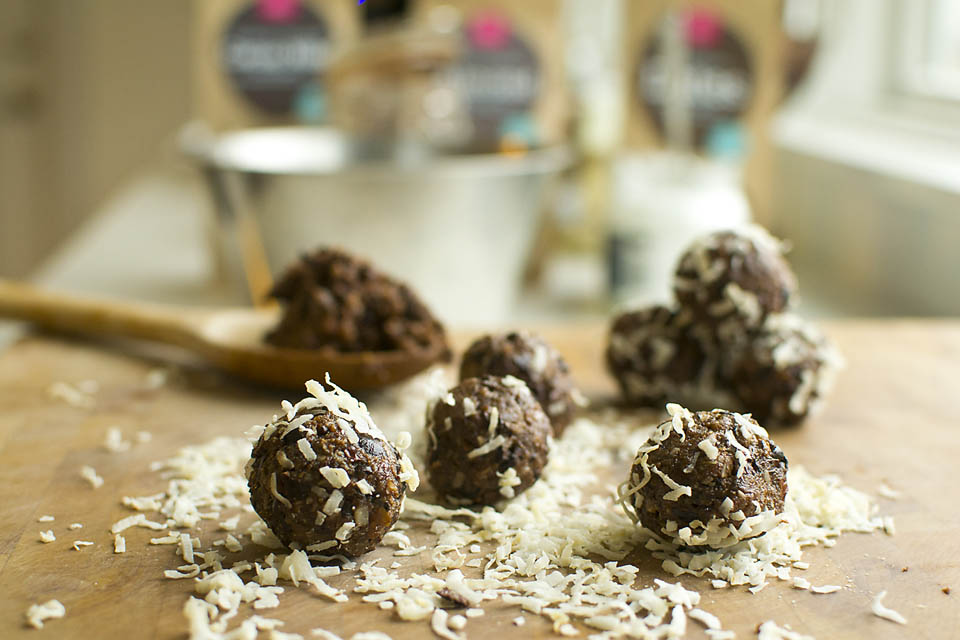 I might as well admit it; I've always been a sucker for chocolate. Not only that, but it appears that I've passed on my sweet tooth to my two daughters. While eating moderate amounts of chocolate isn't necessarily detrimental to our health (healthy chocolate snacks made with dark chocolate are actually full of health-promoting antioxidants and can help lower blood pressure), the sugar that it contains isn't good for us. At all. No matter how much I try to justify my chocolate addiction, I keep coming back to the fact that the damage of sugar goes far beyond its potential to cause cavities, something that my generation was regularly lectured about by the dental hygienists who administered the twice-annual fluoride rinses to us throughout elementary school.
Today, we know that sugar is fueling the obesity epidemic in the Western world, and can cause a wide range of other health issues. It can even raise your risk of dying of heart disease, according to one study. As depressing as this may sound, I'm not willing to give up chocolate. The good news is that there are ways to cut down on added sugar without cutting out all the chocolate or sweet treats from your diet. I'm always experimenting with healthy chocolate snacks that use raw ingredients and natural, unrefined sweeteners. Specifically, I favor homemade, healthy chocolate snacks that are packed with nutrients, while satisfying all my sweet cravings. I find that these homemade snacks are perfect for outdoor adventures as well, as they don't cause the sudden sugar spikes that make the kids (and adults, for that matter) crash and burn when the effect wears off.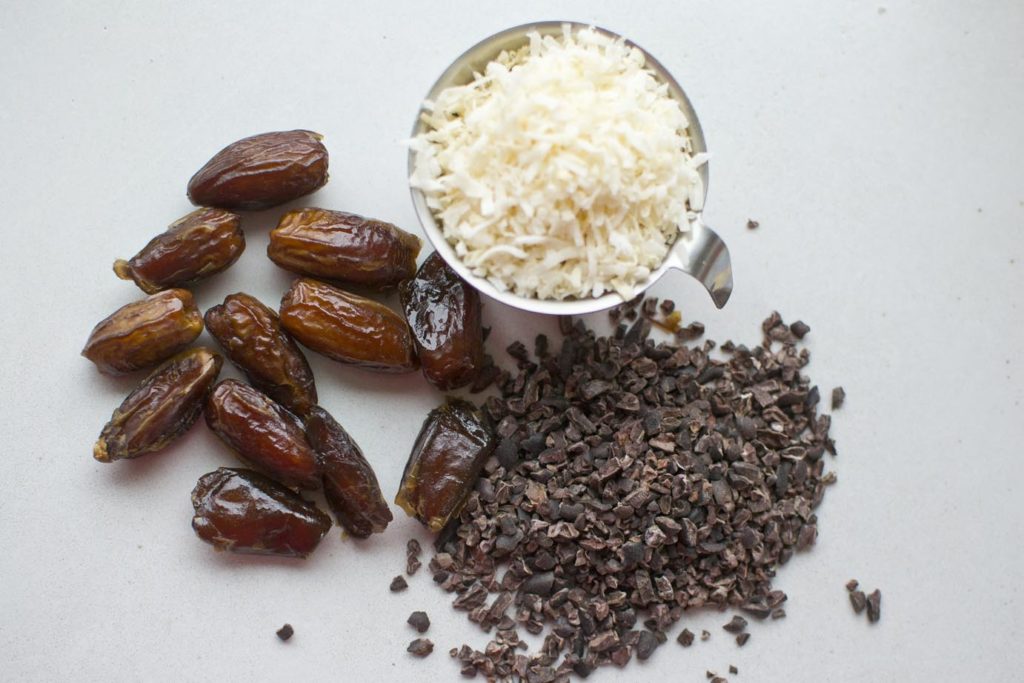 Recently, I learned about a new-to-me product that helps me get all the health benefits of dark chocolate, without any of the guilt that I feel when pigging out on sugar: Raw cacao nibs. Cacao nibs are dried, roasted and crushed cacao beans, essentially chocolate in its most pure form. They're full of antioxidants and phytonutrients, which help your body fight harmful free radicals. They're also an excellent source of essential minerals such as manganese, copper, iron and fiber. Unlike regular chocolate, cacao nibs aren't sweet, but slightly bitter. You may not find them in your regular grocery store, but many health food stores sells them, and you can order them online from Amazon. (If you live in Europe, I highly recommend Ch'Almost Chocolate Cacao Nibs, which is the brand I use.)
With cacao nibs in hand, I went down to business trying to create a chocolate treat that would meet my strict criteria of being sweet, healthy and portable. This is the mouthwatering fruit of my labor. These chocolate balls are vegan, gluten-free, nutritious and absolutely delicious. Bring them with you on your next hike, pack them in your kids' lunch box, keep them in the fridge for a late-night snack or just stuff yourself  with the batter right out of the bowl. This is a treat that you can feel good about eating and sharing with the kiddos!
Enjoy!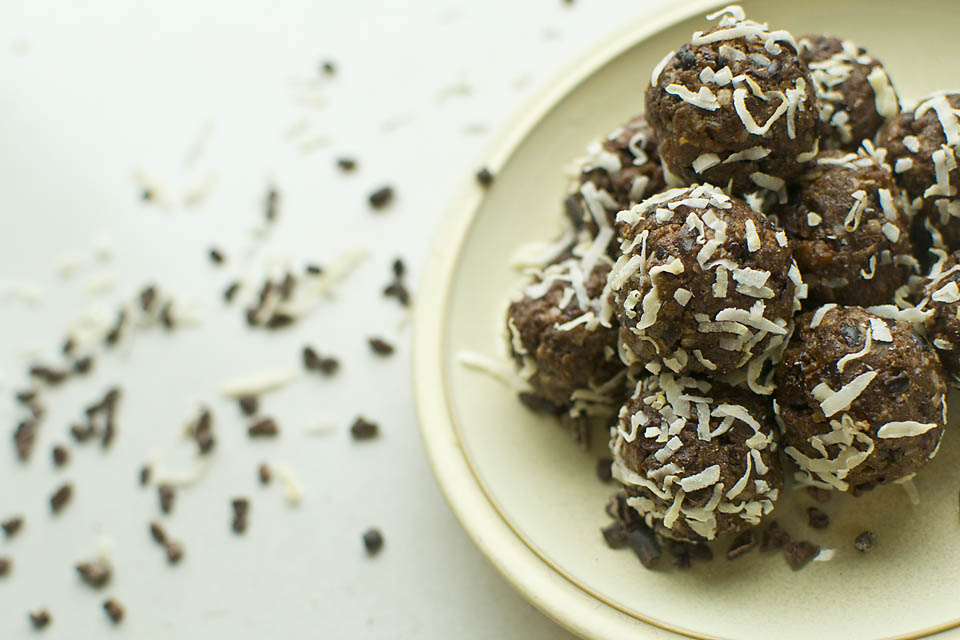 [amd-zlrecipe-recipe:2]

Save
Save
Save