This gluten-free berry cobbler, or "smulpaj" (crumble pie) as it is called in Swedish, is perfect to make with the kids, since it's so easy! Traditional Swedish cobbler is made with wheat flour but since my youngest daughter has shown some sensitivity I came up with this gluten-free alternative. If you have fresh berries – great. Foraging for berries is half the fun! If not, frozen ones work just as well.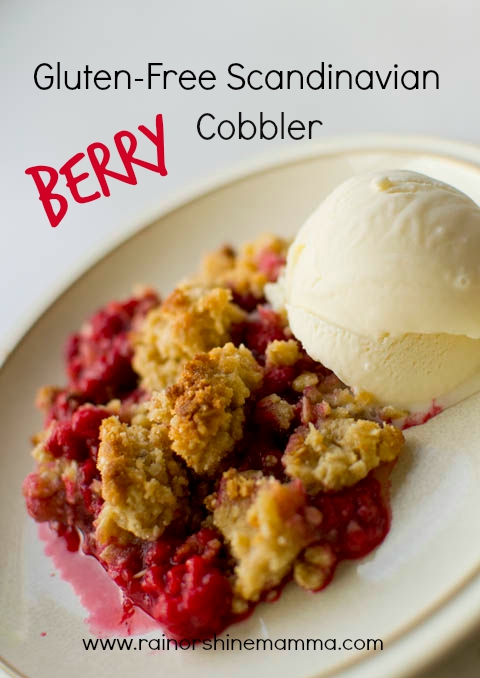 Gluten-Free Scandinavian Berry Cobbler
Filling:
2-2.5 cups of berries
2 tsp sugar
Crust:
1/2 cup almond flour
1/2 cup coconut flour
3/4 cup raw oats
4.5 oz butter (softened)
1/2 cup sugar
Instructions:
Fill a pie dish with the berries, then sprinkle them with 2 tsp sugar. In a medium-size bowl, combine almond flour, coconut flour, oats, butter and sugar and work the batter with your hands. It doesn't have to be completely smooth; it's suppose to crumble. Spread out the batter on top of the berries. Lumps are okay. Bake in the middle of the oven at 400 F for 20-25 minutes. Serve with ice cream. Enjoy!