Ready or not, the holidays will soon be upon us and if you're looking for inspiration for gifts for that special outdoor child of yours, you've come to the right place. I've worked really hard in the past week to put together a list of some of our favorite picks for this year, and I'm excited to finally be able to share it with you. Most of the items I and/or my kids have personally tried out and the rest are on our wish list, since they come highly recommended from some of my fellow outdoor family bloggers. I hope you'll feel inspired and find some gift ideas that will encourage your kids to get outside in the coming year!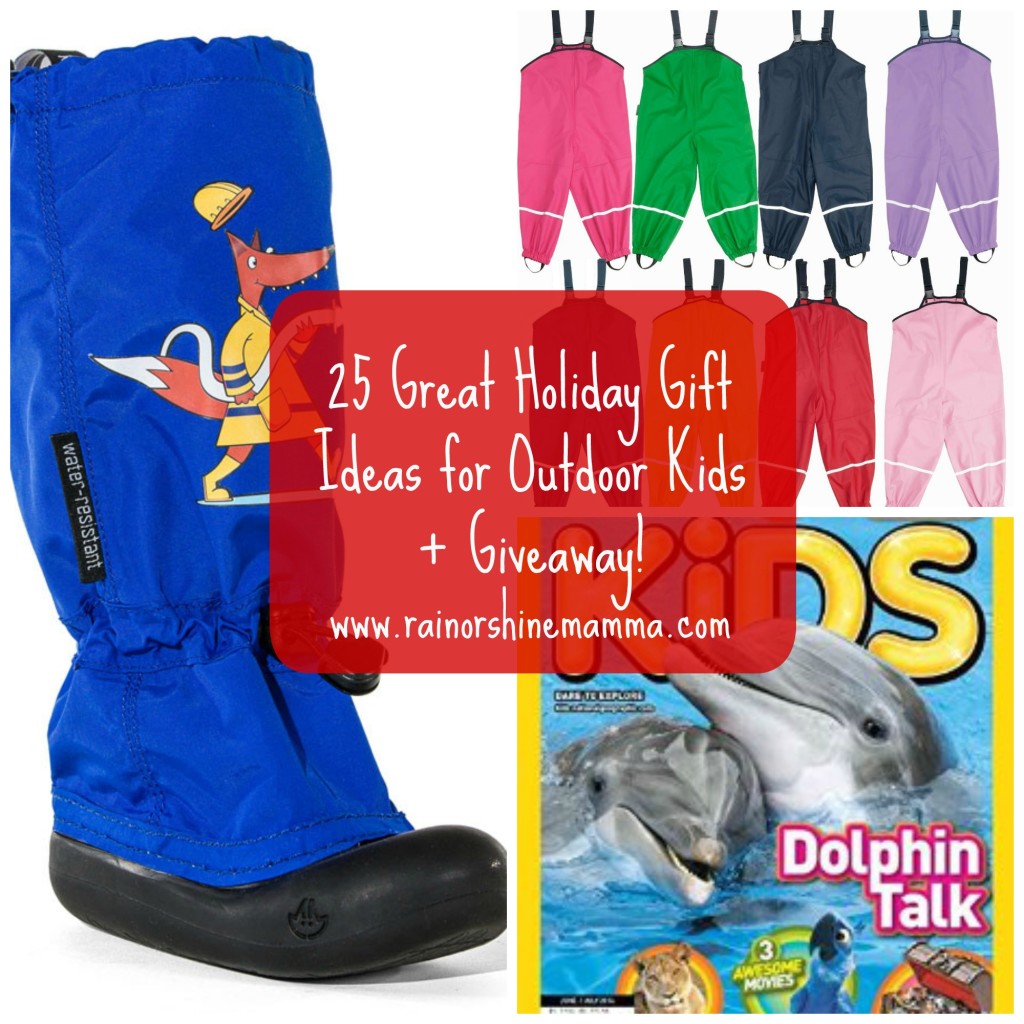 Last year, I decided to simplify our Christmas and limit the number of gifts for our girls to five each: Something they WANT, something they NEED, something to WEAR, something to READ, and something to DO. I ended up liking this system a lot, because it gives me some structure when I shop and it keeps things from getting out of hand. I've used this breakdown for my gift guide as well.
As an added bonus for my loyal readers I have a giveaway for a pair of waterproof mud pants from the mom-operated clothing retailer Sofee & Lenee on the blog today. I've used these types of mud pants for my kids since they started walking and I'd never want to live without them! If your child loves playing in dirt and water, make sure to enter the Rafflecopter giveaway at the end of this post. A big thank you to Dorothee of Sofee and Lenee for making this giveaway possible!
Something they want:
Balance bike. Ditch those training wheels – a balance bike is the new and improved way for youngsters to learn how to ride a bike. I know of a 2-year-old who went straight to a real bike after using a balance bike for less than six months! The Little Naturalist uses the Strider 12 Sport No-Pedal Balance Bike ($119 from Amazon) and we love it, but there are cheaper brands available too.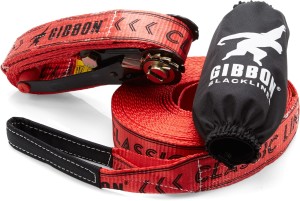 Slack line. My girls are constantly balancing on logs, rocks and other things when we're outside and I know they would LOVE to have this Gibbon slack line ($70 from REI) in our backyard.
Sled. My daughters got this Flexible Flyer PT Blaster
($71.74 from Amazon) from their grandpa last Christmas and got a ton of use from it, courtesy of the Polar Vortex. When we received our first inch of snow this year, these sleds were the first things that got dragged out of the shed.
Hop ball. These balls are so much fun, and great for practicing coordination and balance at the same time. The Gymnic/Hop-66 Hop Ball ($26 from Amazon) can be used outside, on pavement or even grass.  Fun for adults too!


Something they need:
Explorer vest. Whenever we go for a nature walk, the girls inevitably end up stuffing their pockets (and mine!) with pine cones, rocks, leaves and other treasures. With this Explorer Vest ($27.99 from Oakiwear) they'll be able to keep everything handy in one place.
Water bottle. We've tried many different water bottles for the girls but this 12-ounce Thermos FUNtainer Bottle
($17.22 from Amazon) was the first one I found that didn't leak. We've had it for over a year now and it still works great! There are a host of different popular Disney characters and other characters to choose from, including Frozen.
Sunglasses. Wearing sunglasses is just as important – if not more so – for kids as it is for adults. I like the Adventure KidZ BanZ ($12.75 from Amazon)for their UV rating and the fact that they have a head strap that keeps them in place. The girls like them because of the colors and sleek design.
Backpack. As a hiking-loving parent I'm excited that my kids are now at the age where they can start carry some of their own snacks and water bottles. We're currently looking at this Deuter Schmusebar backpack ($38.99 from Amazon) for the Little Naturalist (who is 3), as well as a larger version for her big sister, as the brand is known for its high quality gear.


Something to wear:
Mud pants. Staying dry and warm is key to having fun while playing outdoors and these European-style waterproof mud pants ($35 from Sofee & Lenee) do the job. My girls use them all year round – I love how they protect their regular clothes and how easy they are to wash off!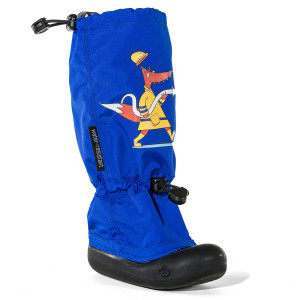 Rain boots. A good pair of rain boots are essential to outdoor play, at least where we live. These Muddy Munchkin boots ($48.95 from My Mayu) are unique in that they are ultralight and collapsible. They also come with optional fleece liners for colder weather.

Mittens. Nothing can ruin a fun day outdoors like cold and wet hands, so when I buy mittens I'm willing to pay a little extra for high quality. Hestra (which coincidentally is a Swedish company) is one of my favorite brands for skiing as well as backyard play on a cold winter day. The Hestra Juniors' Czone Gauntlet Mitt
($64.95 from Amazon) comes in several stylish colors.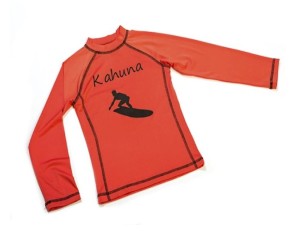 Swim suit. I know, unless you live in i the Southern Hemisphere, summer seems a long ways off right now, but this way you'll be prepared. I like to buy long-sleeved swim suits to protect the girls from sunburn and I really like the DucKsday Summer line ($25-$38 from Ollie and Stella) which comes in many different styles and colors for boys and girls.
Something to read:
Non-fiction book. Stacy Tornio and Ken Keffer have a track record of writing books about the outdoors that appeal to children (I reviewed one of them on the blog here earlier this year). In The Kids' Outdoor Adventure Book they list 448 great things that kids should do in nature before they grow up ($13.60 from Amazon), including crafts, games and everything in between.
Magazine subscription. I bought a subscription to National Geographic Kids for the Big Naturalist for her birthday earlier this year and it was an immediate hit. She's constantly asking when the next issue will come in the mail and loves browsing through all the amazing images. Since her little sister, who is 3, loves it too, we're getting a subscription to National Geographic Little Kids
as well for Christmas this year.
Fiction book. The Lorax ($8.44 from Amazon), about the threat that corporate greed poses to the environment, is said to be Dr. Seuss' favorite of his own books. Great read for a budding environmentalist.
Science book. I bought Gillia M. Olson 's book Phases of the Moon – Patterns in Nature
($6.49 from Amazon) for the Big Naturalist when she started observing and asking questions about the moon. I really like how it explains the phases in an interesting way and yet makes it easy for a child to understand.

Something to do:
This one is really my favorite since it means doing something as a family. Last year we took the girls ice skating for the first time and they were thrilled. Here are a few ideas for activities that make wonderful holiday gifts:
Try a new sport
Go winter camping or rent a cabin for a weekend
Visit a state park that you've never been to
Go to a nature center or science museum
Stocking stuffers:
Now it's giveaway time! Enter for a chance to win a pair of waterproof mud pants from Sofee & Lenee through the Rafflecopter below. The giveaway is open worldwide and the sizes of the pants span from 9-12 months to 9-10 years. A winner will be drawn at random and notified via email. Read the terms and conditions for more details. Good luck!
a Rafflecopter giveaway
But wait, there's more! I've teamed up with 14 outdoor family bloggers who are waiting to share their gift giving ideas. Make sure to pay them a visit as well. Several of them have great giveaways for you to enter too.
Outdoor Families Holiday Gift Guides
Disclosure: For your convenience, this post contains affiliate links. I make a small commission from products purchased through the Amazon links on this page, without extra cost to you. This income helps in a small way to offset the cost of maintaining this blog. These recommendations are all based on my own opinion. I'm not paid by or sponsored by any of the brands in this post.