When it comes to DIY Christmas ornaments and other homemade crafts, I must admit I feel torn. I'm not a super crafty person but I do enjoy sharing the creative process with my girls, and they in turn revel in the rare opportunity to turn our dining room into a total disaster zone. (We may not make crafts often, but when we do, I take a no-holds-barred approach.) Most years, I try to come up with something Christmas-y to get in the holiday spirit. Last year, my Pomander Christmas Oranges were a big hit with the kids and I'm mighty proud of how our Easy Upcycled Pine Cone Ornaments turned out.
Having said that, I'm not crazy about the standards set by kids' crafts on Pinterest and Instagram. I think that many of the cookie-cutter crafts that us adults find endearing tend to stifle children's imagination and creativity because we become too focused on the end product instead of letting the kids indulge in the process and materials. So when I do put my crafty hat on I have three criteria: Whatever we're making has to be natural, simple and allow the kids plenty of opportunities for open-ended experimentation. That means the end result may or may not be picture perfect.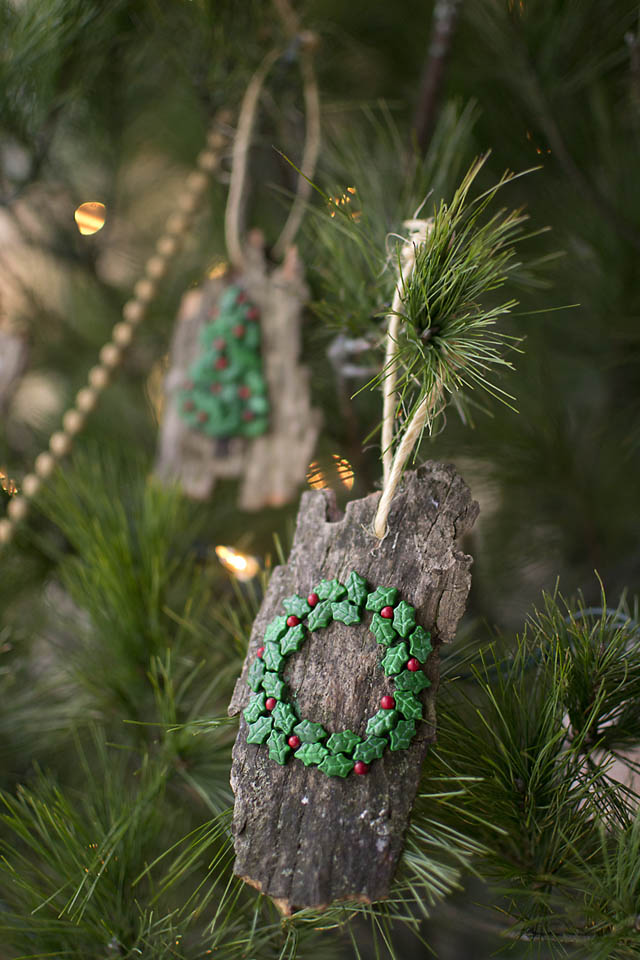 Enter this year's natural DIY Christmas ornaments from bark. We often come across beautiful pieces of bark during our walks in the woods behind our house, and for the longest time I've been toying with ways to use them for some sort of homemade ornaments for the Christmas tree. This past weekend we finally sat down and created freely and these rustic bark ornaments are what we came up with.
Natural DIY Christmas Ornaments from Bark
Materials:
Instructions:
My 6-year-old daughter rapidly churned out about ten ornaments and showered them generously with sprinkles. This was one of her favorites: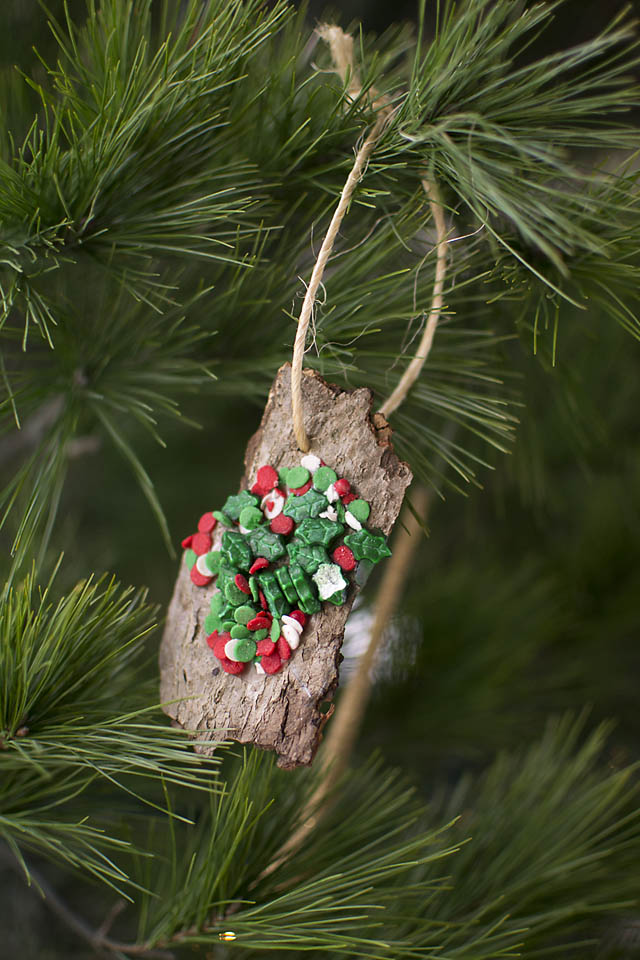 I love the natural, rustic look of these bark ornaments and they make for a perfect homemade gift for the grandparents. And in the interest of full disclosure, yes, I am posting them on Pinterest. But only to inspire you and your child's own creative processes, not as a formula for a picture-perfect Christmas craft. Have fun with it and enjoy the holidays!